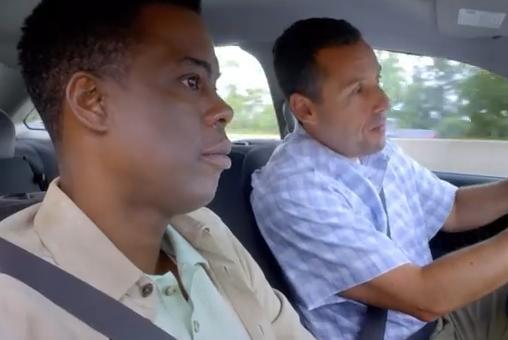 Adam Sandler and Chris Rock have been collaborating together on projects for nearly three decades. Those projects have waned in quality quite a bit over the more recent years but this most recent collaboration might be a return to form of sorts.
'The Week Of' focuses on the week before the wedding of two children that have Chris Rock and Adam Sandler as their fathers respectively. Sandler plays a middle-class guy whose just trying to do what he can for his family. While Rock plays a hot shot doctor who seems to have to money to blow. Following tradition, Sandler takes it upon himself to pay for, and organize the wedding. Since Sandler's character is very thrifty this leads to the week preceding the wedding to be filled with hijinks and cut corners which one could hope translates into some hilarious moments on screen.
We've attached the trailer and official synopsis for 'The Week Of' below.

'The Week Of tells the story of a devoted, middle-class father (Adam Sandler) determined to pay for his daughter's wedding despite the prodding of the wealthier father of the groom (Chris Rock). A series of calamities forces the dads (and their families) to come together and endure the longest week of their lives.' Via Netflix