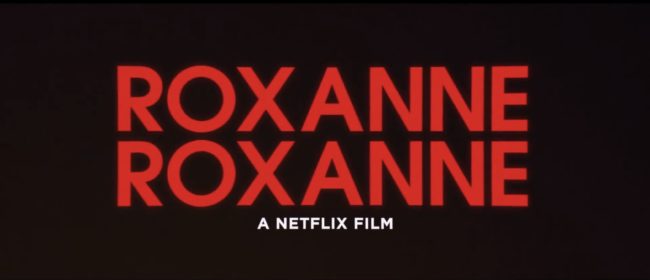 'Roxanne Roxanne' follows the life of legendary battle rapper Roxanne Shante. Unlike most straight biopics, this film seems to focus nearly as much on the setting as it does on its main character. Queen's is unlike many places on this planet, especially in the 1980's and it's nice to see a film focus on this oft-overlooked borough.
The film is produced by the same people that brought us 'Dope' and Ryan Coogler's masterpiece 'Fruitvale Station'. Both of those films also offered highly realistic portrayals of the places that they took place in, so hopefully 'Roxanne Roxanne' will match the quality set forth by both of those amazing films.
We've attached the synopsis and trailer for 'Roxanne Roxanne' below.

'Life is a battle.
In the early 1980s, the most feared battle MC in Queens, New York, was a fierce teenage girl with the weight of the world on her shoulders. At the age of 14, Lolita "Roxanne Shante" Gooden was well on her way to becoming a Hip-Hop legend as she hustled to provide for her family while defending herself from the dangers of the streets.
Get ready for ROXANNE ROXANNE, a new Netflix Original Film from the producers of "Fruitvale Station" and "Dope", written/directed by Michael Larnell and starring Mahershala Ali, Nia Long and introducing Chanté Adams. Streaming only on Netflix March 23rd.'