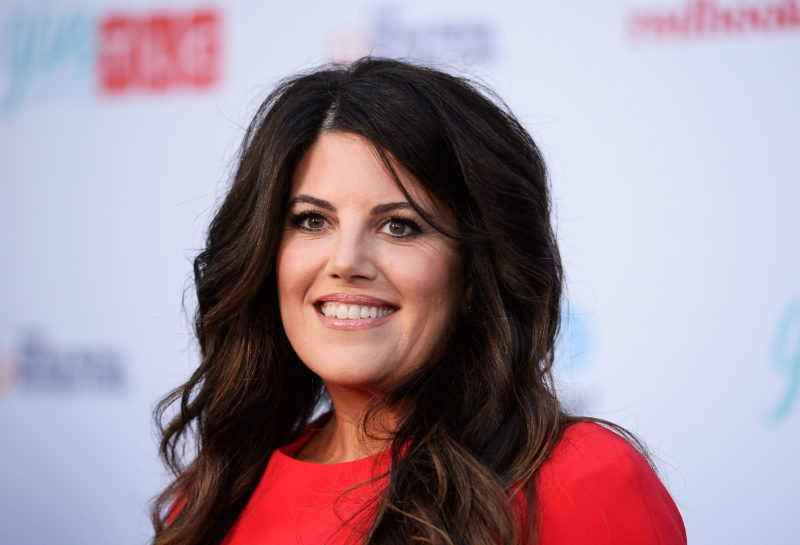 Monica Lewinsky is on board to produce a new season of American Crime Story called Impeachment. As expected, the new season of the FX series will focus on the infamous scandal involving Lewinsky and former President Bill Clinton.
FX made the news public during a short segment at the Television Critics Association's summer press tour. In addition to announcing Monica Lewinsky's involvement, the network also revealed the show's cast. Leading the way, Beanie Feldstein has been tapped to play the role of Monica Lewinsky. Also, Annaleigh Ashford will play Linda Tripp and Annaleigh Ashford will play Paula Jones. Behind the scenes, Sarah Burgess has written the script for this season based on Jeffrey Toobin's best-seller, A Vast Conspiracy: The Real Story of the Sex Scandal That Nearly Brought Down a President. Joining Lewinsky, Nina Jacobson, Brad Simpson, Brad Falchuk, Larry Karaszewski, Scott Alexander, Alexis Martin Woodall and more will executive produce this season.
In a press release, FX CEO John Landgraf expressed his excitement for the new season. He stated, "Impeachment: American Crime Story will likewise explore the overlooked dimensions of the women who found themselves caught up in the scandal and political war that cast a long shadow over the Clinton presidency."
Production for the new season of American Crime Story will begin in February. Tentatively, the series will debut on September 27th 2020 at 10 p.m. on FX.