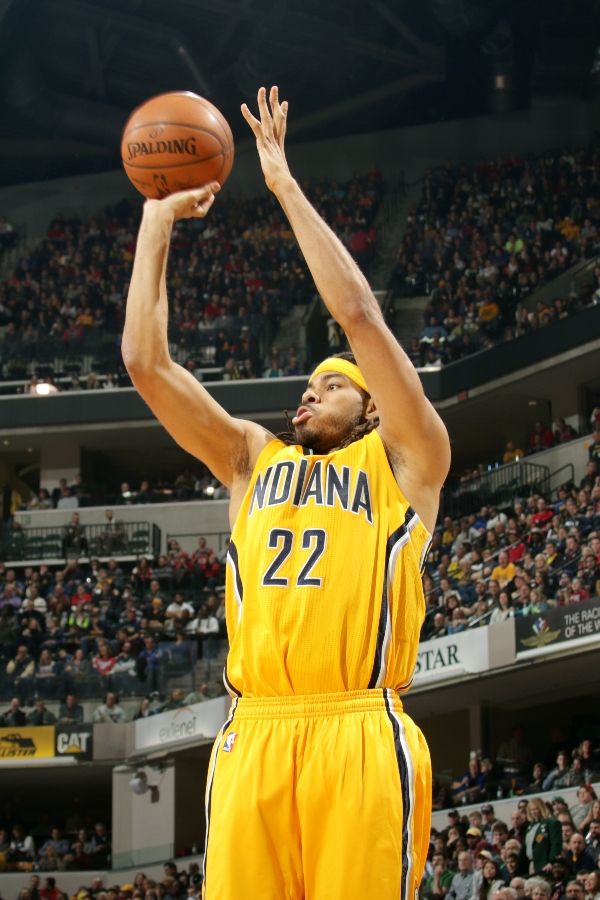 The Milwaukee Bucks have had a pretty successful offseason thus far. They re-signed Khris Middleton, who's fresh off a breakout season, acquired backup point guard Greivis Vasquez, and signed highly-coveted big man Greg Monroe. They also still have the bright young talent of Michael Carter-Williams, Giannis Antetokounmpo, and Jabari Parker.
The Bucks have their core group of players that they want to build around, and are now trying to acquire role-players to help out their starters. One role-player that they will sign is Chris Copeland.
ESPN sources say Milwaukee indeed finalizing a deal with Chris Copeland to add him to Bucks' bench. Deal on course for completion this week

— Marc Stein (@ESPNSteinLine) July 22, 2015
Copeland will certainly play a role for Milwaukee. He'll do what he's always done: shoot threes. Copeland has shot 37.3% from long-range over the course of his 3-year career. That's a good percentage, but it could be a lot better. That number dipped a lot after a poor shooting season last year. Prior to the 2014-15 season, Copeland was shooting a fantastic 41.95% from deep.
Bottom line, Copeland is a great shooter, and a great shooter off the bench is exactly what the Bucks need. They had that sort of hot long-range shooter last season in Jared Dudley, but now he is with the Wizards, so Copeland will more or less serve as his replacement.
UPDATE
The Milwaukee Bucks have signed forward Chris Copeland. The deal is for one year and worth $1.1M. Following from Shams Charania of RealGM:
Free agent Chris Copeland has agreed on a one-year, $1.1-plus million contract with the Milwaukee Bucks, league sources tell RealGM.

— Shams Charania (@ShamsCharania) July 23, 2015
Copeland could come in and immdeiately see some playing time and add more scoring punch from the forward spots off the bench.