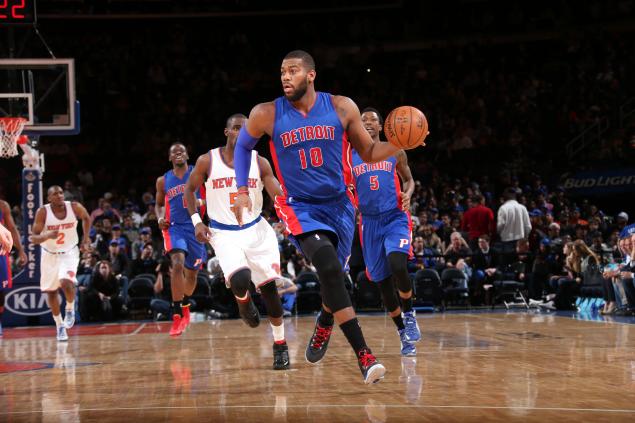 A dark horse in the sweepstakes for the services of former Detroit Pistons big man Greg Monroe has come out of nowhere to agree to terms with the forward. For a long time, the Los Angeles Lakers and New York Knicks were reported to be in the lead to bring in Monroe. The Knicks even had a reported 'done deal' to bring in Monroe and they were frontrunners when free agency started.
The Knicks have lost out on their opportunity to land him and the Milwaukee Bucks have come out of nowhere to bring in Greg Monroe.
Following from Adrian Wojnarowski of Yahoo! Sports.
Free agent Greg Monroe will sign a three-year, $50 million maximum contract with the Milwaukee Bucks, league sources told Yahoo Sports.
The deal will include a player option after the second season in 2016-17, sources said.

One of the most sought after big men of July free agency, Monroe plans to join a young core of talent with the Bucks, who made a strong commitment to Monroe after the Los Angeles Lakers and Knicks didn't offer full maximum contracts, league sources said.
It appears that the Bucks offering a max contract to the man nicknamed 'Moose' was the difference. Earlier in the day, the Knicks agreed to a deal with one part of their dream free agency pairing of Monroe and Arron Afflalo but the big man part of this duo didn't workout for them.
UPDATE:
Ken Berger of CBS Sports reports that Monroe did receive max contract offers from other teams but the Bucks had the best opportunity to contend out of every team that offered him a contract.
Agent David Falk says all four teams Greg Monroe met with offered the max. Chose Bucks due to better chance to "make playoffs immediately."

— Ken Berger (@KBergCBS) July 2, 2015
Monroe also swayed by Bucks' nucleus, and Jason Kidd's history of "making people around him better, both as a player and coach," Falk said.

— Ken Berger (@KBergCBS) July 2, 2015