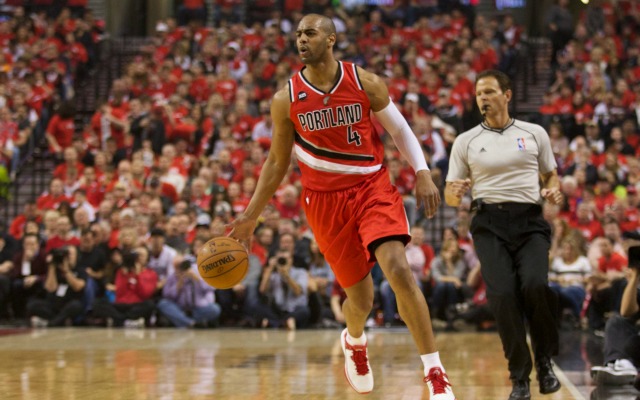 New York Knicks have their priorities set this summer in free agency. Go after a veteran big man and get a complimentary veteran shooting guard. Their draft went pretty well, despite the displeasure from Knicks fans, as they brought in stretch-four Kristaps Porzingis and a very smart guard in Jerian Grant.
You can check one of those needs off New York's wishlist as former Portland Trail Blazers guard Arron Afflalo has elected to join the Knicks.
Following from Ramona Shelburne of ESPN.
Arron Afflalo will sign a two year deal with the Knicks. His option on the second year. $16 million total.

— Ramona Shelburne (@ramonashelburne) July 2, 2015
Knicks bringing in Afflalo helps the need for a solid two-way player that the Knicks need. It's an important part of the NBA today and bringing him in is simply just keeping up with the rest of the NBA. Afflalo was rumored to join the Knicks for a little while now and the first part of their dream free agency scenario duo of Afflalo and Greg Monroe has agreed to a contract.
The deal with the second year player option helps both sides out as well. Afflalo can elect to leave New York next season if things don't work out as well as both sides would like but he could stick around and help the Knicks efforts to continue to improve in the coming years.