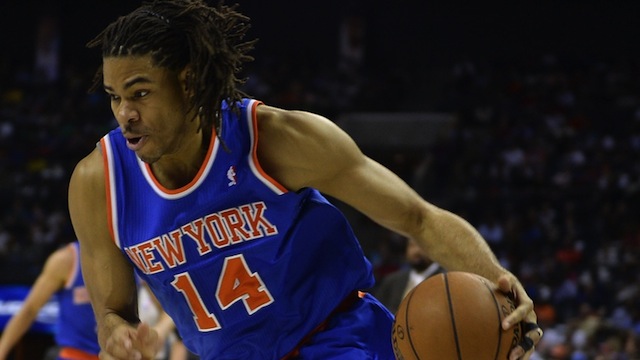 The Milwaukee Bucks are having a busy off-season in the midst of a battle to keep the team in Milwaukee and trying to improve the team to hopefully go further into the post-season next year.
The Bucks made a big splash by adding big man Greg Monroe, and now they'll turn their focus towards former Pacers forward Chris Copeland.
Some NBA officials in Vegas tell me they believe Bucks are the frontrunners for Chris Copeland, who could give them potent scorer off bench

— Gery Woelfel (@GeryWoelfel) July 17, 2015
Chris Copeland has taken a very unique path to get to the NBA where he spent time in the D-League and overseas for a little bit as well, but Copeland as proven to be a pretty good role player.
The Bucks look to improve off a first round loss in the post-season which the team over-achieved to some extent lacking the proper depth and an injured Jabari Parker also hurt their chances at making a post-season run.
If the Bucks can add Copeland and another veteran piece for the bench the young Milwaukee Bucks become an underdog team in the weak Eastern Conference.
Chris Copeland averaged 6 points per game and 2 rebounds in his career with his best season coming back in 2012-2013.
The signing of Chris Copeland may not be a championship caliber acquisition, but he will certainly help provide the team with depth.