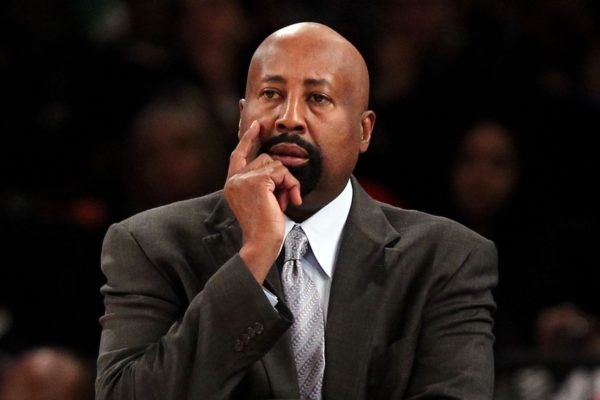 Los Angeles Clippers assistant coach Mike Woodson will not return to the team for the 2018-19 season, capping off his four-year run with the franchise, ESPN's Adrian Wojnarowski reported on Tuesday.
Assistant coach Mike Woodson won't be returning to the Los Angeles Clippers staff next season, league sources tell ESPN. Woodson's departure off Doc Rivers' bench will create an opening for a top-level, defensive-minded assistant.

— Adrian Wojnarowski (@wojespn) May 15, 2018
Woodson, 60, is a strong candidate to join the New York Knicks as an assistant under new head coach David Fizdale, who was hired earlier in the month.
"I love David (Fizdale)," Woodson told the New York Post earlier in the month. "I gave him his first job on the bench — I know he worked one season before in Golden State. We're very close. I'm sure he would call."
Woodson hired Fizdale as an assistant coach with the Atlanta Hawks several years ago, with the two coaches sharing a close relationship ever since.
"Mike Woodson really was the person who instilled a work ethic," Fizdale said, according to ESPN. "Understanding that no matter what's going on around you, you have to bring a certain work ethic and really check your ego at the door because when you're going through 13-win seasons, 26-win seasons (in Atlanta), and getting to places like that, there's no room for ego. There's no room for an agenda outside of getting those (players) better."
Woodson, who served as Knicks head coach from 2012 to 2014, coached the team to their best record since 1997 at 54-28. Just one month ago, Woodson claimed he hoped to 'finish what he started' in New York.
"I don't want to hide the fact I'd love to be back,'' Woodson told The New York Post in April. "I'd like to finish what I started. At the end of the day, you want to come to New York, based on my body of work there. I want it to be mutual. I want them to want me. I hope they call me.''