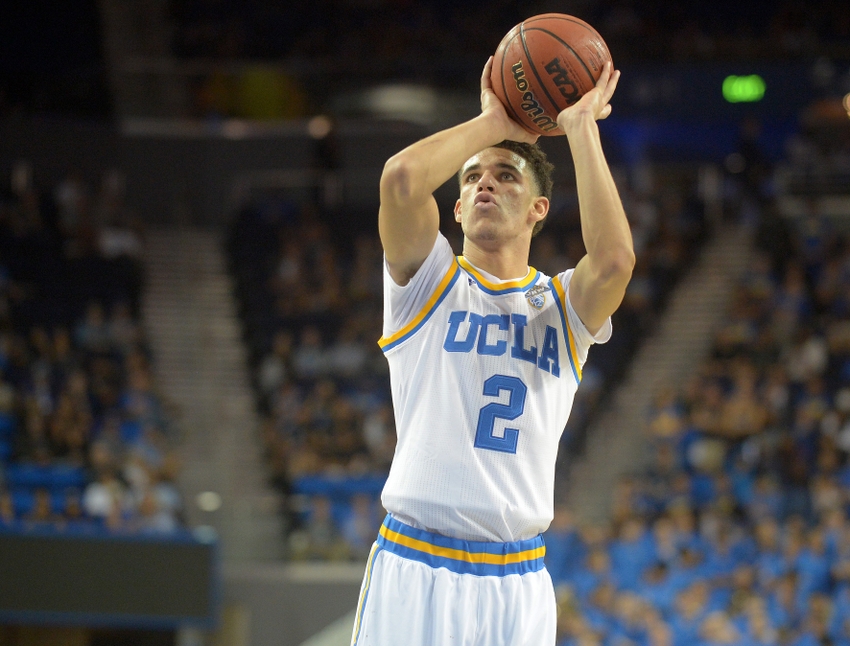 Lonzo Ball is one of college basketball's burgeoning stars this season. The UCLA guard has been a revelation for the flagship program and is in line to be one of the top picks in the NBA draft in June.
So Ball's family should be really proud of him. But maybe not this proud. Ball's father LaVar has already mentioned that he believes his son will be better than Stephen Curry (yes, two-time NBA MVP Stephen Curry) and he reiterated that comment once again on Saturday.
And a quick transcript for you:
"Let me tell you this right now. I have the utmost confidence in what my boy is doing. I'mma tell you right now: he better than Steph Curry to me. Put Steph Curry on UCLA's team right now and put my boy on Golden State and watch what happens."
Look, I have a very supportive family whom I love. There is no way anyone in my family would ever be compelled to say I'm better than one of the top-three people in the field I want to work in. And if they did, I would probably disown them.
Lonzo Ball is going to have quite a target on his head once he gets into the NBA. The first matchup against Stephen Curry will be must-watch TV.