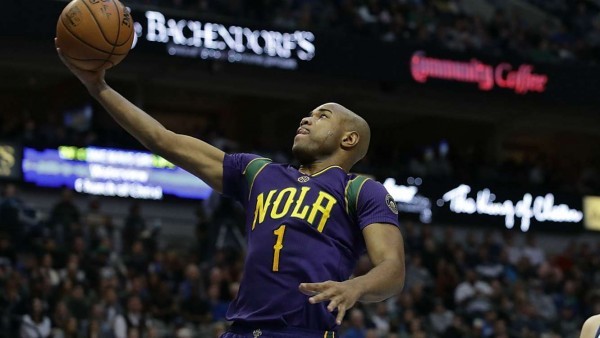 Some members of the New York Knicks front office have interest in free-agent guards Jarrett Jack and Archie Goodwin, according to ESPN's Ohm Youngmisuk:
Hearing that some in the Knicks front office see Jarrett Jack and Archie Goodwin as potential free agent additions at point guard. Jack would provide the Knicks with a veteran presence in the locker room and on the floor. Goodwin fits the mold of the direction the Knicks are heading toward — a young player who may still develop with opportunity. Jeff Hornacek is also familiar with Goodwin from their Phoenix days.
The Knicks have had a mostly quiet offseason, with the exception of their Tim Hardaway Jr. signing in July. They drafted Frank Ntilikina, who'll likely serve as the team's starting point guard going forward, and allowed Derrick Rose to sign elsewhere.
Jack, 33, had his season cut short last year after suffering a right lateral meniscus tear. He appeared in just two games with New Orleans. Jack averaged 12.8 points, 7.4 assists and 32.1 minutes in 32 games with the Brooklyn Nets during the 2015-16 season.
Goodwin, 22, spent 15 games with New Orleans and Brooklyn last season, averaging 7.3 points per game on 55 percent shooting from the floor. He played his first three seasons with Phoenix under Knicks coach Jeff Hornacek.
Both players could serve in a back-up point guard role for the team this season.