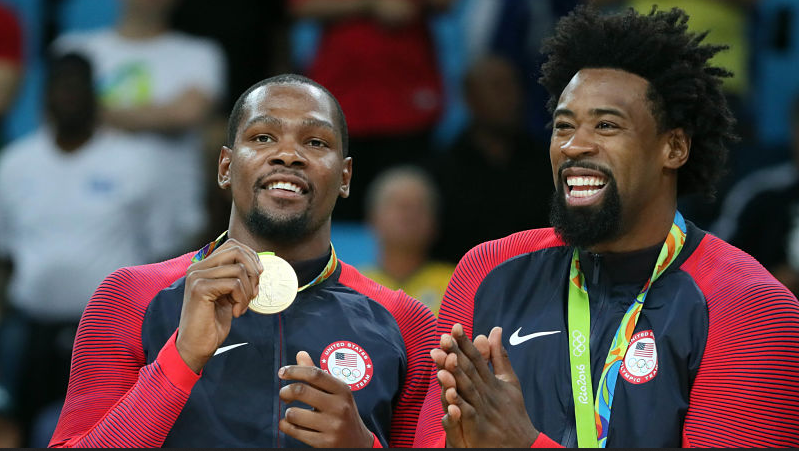 Brooklyn Nets teammates Kevin Durant and DeAndre Jordan are both reported to be sitting-out the NBA's resumed season in Orlando next month.
As reported by Chris Haynes of Yahoo Sports, Durant has chosen not to enter the Orlando "bubble". Durant's decision follows him tested positive for COVID-19 in March as well as continuing to rehab following the Achilles injury he suffered in the 2019 Finals.
Brooklyn Nets star Kevin Durant — who is continuing rehab on his Achilles — will not accompany the team to Orlando for the season resumption, league sources tell Yahoo Sports.

— Chris Haynes (@ChrisBHaynes) June 30, 2020
DeAndre Jordan, who joined the Nets at the same time as Durant and Kyrie Irving, confirmed through Twitter that he has tested positive for the novel coronavirus, keeping him out for Orlando.
Found out last night and confirmed again today that I've tested positive for Covid while being back in market. As a result of this, I will not be in Orlando for the resumption of the season.

— DeAndre Jordan (@DeAndre) June 30, 2020
Jordan's announcement follows the announcement of his teammate, Spencer Dinwiddie also testing positive for COVID-19, questioning his own status for the restart.
The Brooklyn Nets currently set at 30-34, seventh in the Eastern Conference as their team will enter the season resumption severely depleted.