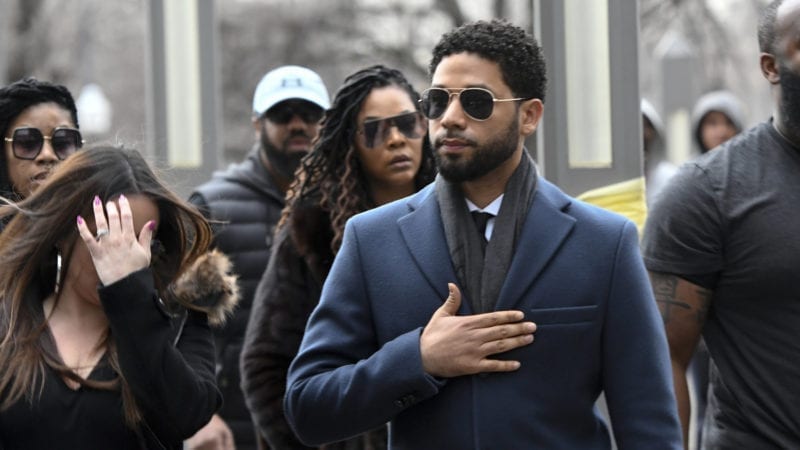 All good things come to an end? I guess that's what you can say after reports surfaced that Jussie Smollett would not return for a new season of Empire. According to Variety, the Fox drama has been renewed for a sixth season as expected. However, Smollett's character, Jamal, has not been confirmed for the new season.
In a statement released earlier today, Fox wrote, "By mutual agreement, the studio has negotiated an extension to Jussie Smollett's option for season six, but at this time there are no plans for the character of Jamal to return to Empire."
In response, Smollett issued a statement that read, "We've been told that Jussie will not be on 'Empire' in the beginning of the season but he appreciates they have extended his contract to keep Jamal's future open." Smollet's statement added, "Most importantly he is grateful to Fox and 'Empire' leadership, cast, crew and fans for their unwavering support."
Smollett's character, Jamal, has been in question throughout the fifth season due to Smollett's ongoing legal fiasco with the Chicago Police Department. While nothing has been confirmed for season six, this definitely does not look good.
Empire joins Last Man Standing, The Resident, Bob's Burgers, Family Guy and The Simpsons as shows that have been renewed for the 2019-2020 Fox schedule.