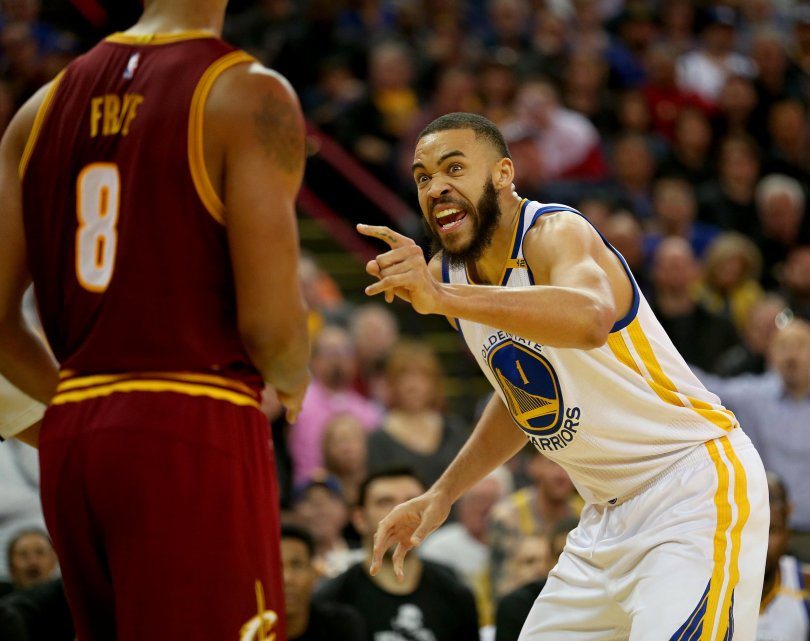 JaVale McGee has just about restored his image in the span of one season playing for the Golden State Warriors. He was once traded away from the Denver Nuggets to the Philadelphia 76ers and was later waived. He then had an underwhelming stint with the Dallas Mavericks and many thought his time in the NBA was over. But the Warriors, a team looking for some solid bench production for cheap following the addition of Kevin Durant, brought in JaVale and his season has been pretty solid, for the most part.
JaVale McGee and his teammates made it a point this season to try and shed the idea that McGee is a buffoon and he's only good for being a 'Shaqtin' a Fool' MVP. JaVale got into it with Shaquille O'Neal and constantly batted away claims from people trying to make him look like a clown.
Heading into the 2017 NBA Finals, the idea of McGee not being a smart player was brought up once again. But not by a former player or pundit or anyone irrelevant but instead an upcoming opponent.
On Tuesday's episode of ESPN's 'The Basketball Analogy' NBA Finals preview podcast, ESPN writer Brian Windhorst brought up an idea about JaVale McGee possibly be a problem for the Cavs to deal with given his length and ability to score at the rim. ESPN's Dave McMenamin said the following in response to Windhorst's idea about McGee being a difference maker for the Warriors. An Unnamed member of the Cavs told McMenamin that McGee isn't smart enough to play in the finals.
(sound from McMenamin comes from approximately the 16:25 mark of the episode.)
I had a Cavs player disagree with your opinion of (JaVale) McGee, Brian. He postulated to me that he doesn't even think McGee's gonna be able to get on the court or certainly not stay on the court because he doesn't think he's quote, unquote 'smart enough' to be able to play in this series.