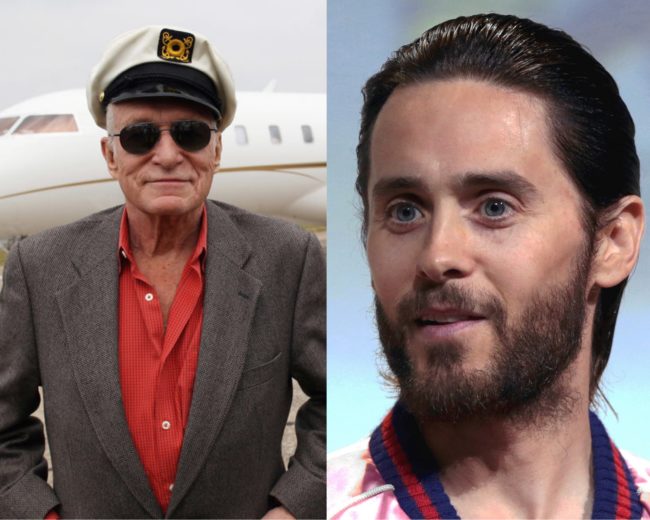 According to an exclusive from THR, Jared Leto is set to play Hugh Hefner in an upcoming biopic that will be directed by 'Rush Hour' helmer Brett Ratner. While Ratner's involvement in a Hugh Hefner biopic has been known for quite some time, the latest revelation that Jared Leto will be hopping on the project is quite the scoop. When Leto turns it on he's one of the most talented actors working today. Though his full immersion techniques might rub some the wrong way there's no denying that he's delivered some of the most riveting performances of the 21st century. The timing of this scoop is somewhat intriguing giving the recent passing of Mr. Hefner, though once you read the article it seems as if this has been in the works since at least April.
While talking to The Hollywood Reporter, Brett Ratner offered some insight into Leto's reasoning behind taking the role.
' "Jared is an old friend," according to Brett Ratner. "When he heard I got the rights to Hef's story, he told me, 'I want to play him. I want to understand him.' And I really believe Jared can do it. He's one of the great actors of today." '
While the details remain fairly scarce at this time, we'll be on the lookout for more information. Check back with us for all the latest news on the upcoming Hugh Hefner biopic.