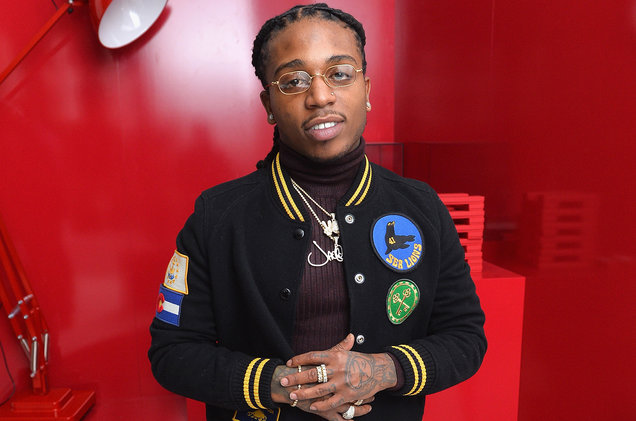 Jacquees shares the cover art and release date details for his upcoming project King Of R&B. 
The self-proclaimed King Of R&B is releasing an album, aptly named for his intended royal status. Jacquees shares the album will debut November 8.   The cover itself features Jacquees from the bust-up, glowing in a deep red light.  His portrait is framed by a dark grey metallic floral design and King Of R&B is pictured in a diamond-filled font.
Jacquees has released Your Peace featuring Lil Baby, Who's, Verify featuring Young Thug and Gunna and Hot For Me featuring Lil Keed and Lil GotIt ahead of this release. The R&B singer may have received pushback against his self coronation, however, at least one veteran artist has given the rising star some advice.
Keith Sweat stopped by for what Jacquees labeled "King Talk", thanking his OG with a Twitter post. 
View the album cover below: