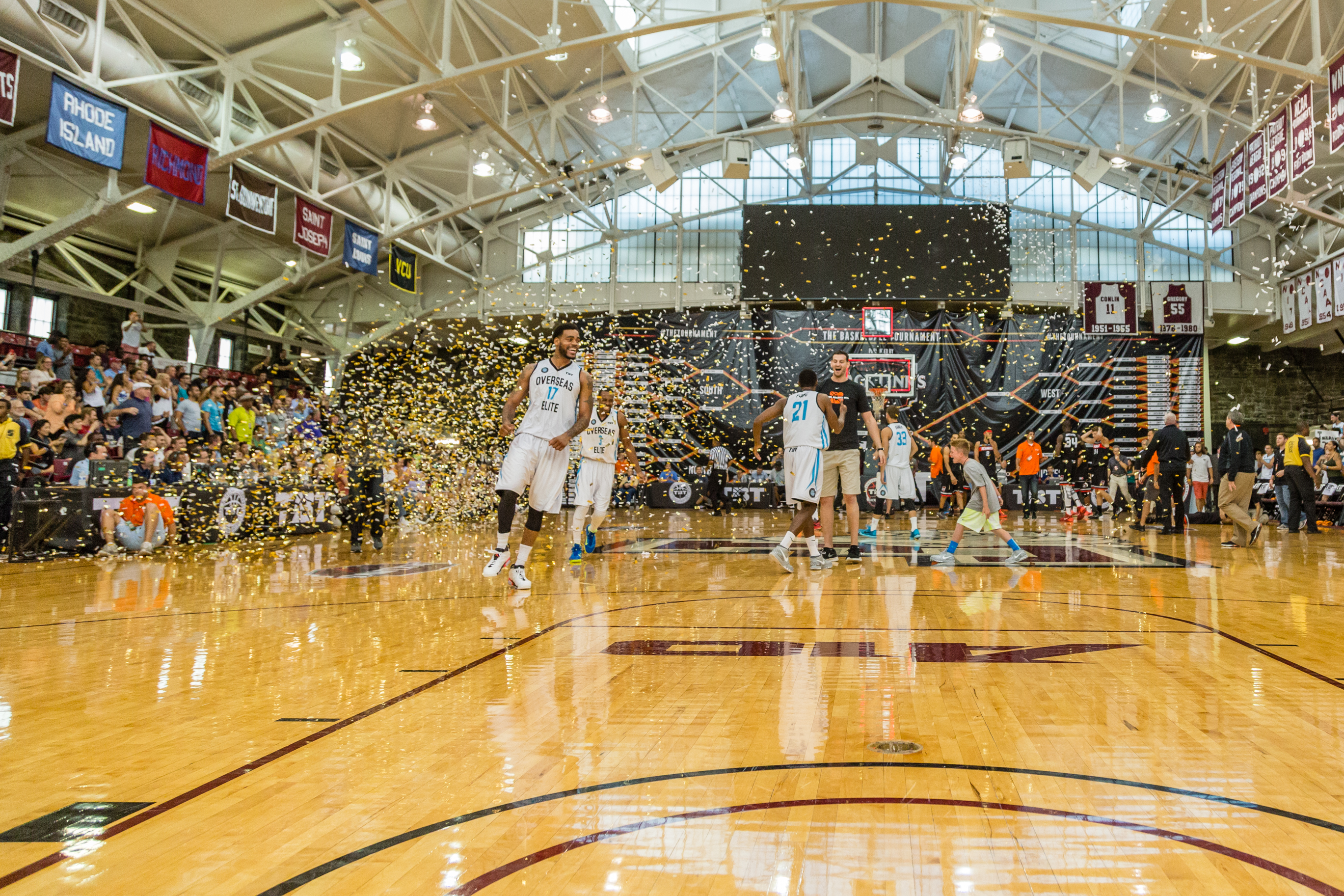 The Basketball Tournament is kicking off soon and if you haven't voted for your team, be sure to get over to their site and do it immediately. You can get your favorite team in the running for the winner-takes-all $2 million contest which will be broadcasted live on ESPN. 'The Worldwide Leader in Sports' recently announced that the title game won't be the only one broadcasted on their family of networks.
The network says they've expanded their deal with social media-driven event and they will now air all 15 of TBT's 'Super 16' games, with 11 being televised on ESPN and ESPN2 channels and the other four on ESPN3. The games will begin airing with round of 16 games on July 21 and culminate with the semifinals and finals on ESPN itself, on July 30 and August 2 respectively live from Fordham University in the Bronx, New York.
Following from an ESPN press release.
The Basketball Tournament (TBT) presented by Jack Link's® Protein Snacks and ESPN today announced the broadcast schedule for the 2016 $2 million single elimination winner-take-all event, the most comprehensive in the event's three year history.

"Our event continues to grow in stature and awareness, and we are again pleased to have ESPN along in an ever-expanding role to help us bring even more of our event to such a wide audience," said Jon Mugar, TBT Founder. "We are experiencing exponential digital growth thus far in 2016 and anticipate a shockingly high level of play this summer. We strive to put on the highest stakes basketball product in the world, and I'd be surprised if our primetime championship game August 2 doesn't get us all the way there."

"ESPN is proud to continue its association with The Basketball Tournament, a unique concept and a high-caliber event with a proven track record,' said Dan Ochs, ESPN, director of content strategy and acquisitions. "As TBT doubles its prize money this year, we look forward to expanding our coverage of the event with 11 televised games, including the championship in primetime on ESPN."