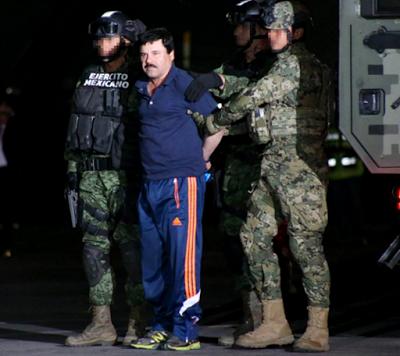 Looks like El Chapo's ego is what led to his recapture. Mexico's attorney general reports that during the investigation, they discovered Guzman reached out to directors & actors to work on filming his biopic movie. More so, "communication was established by PGR investigators with actresses and producers to be in the film", stated the head of the PGR.
That connection is what brought us to the shootout earlier today in Los Mochis where Chapo was arrested along with five members of the Sinaloa Cartel were killed and another six arrested. Four vehicles and a stash of weapons were also confiscated in the raid.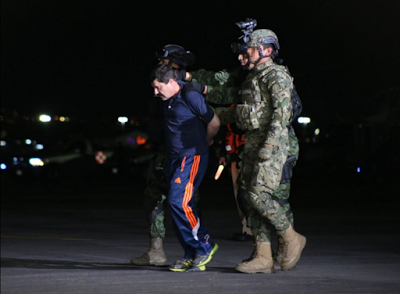 Watch below as El Chapo is transferred back to Altiplano maximum security prison, the same prison he escaped from back in July.
Is this the end of for the most powerful drug kingpin in the world? Only time will tell.