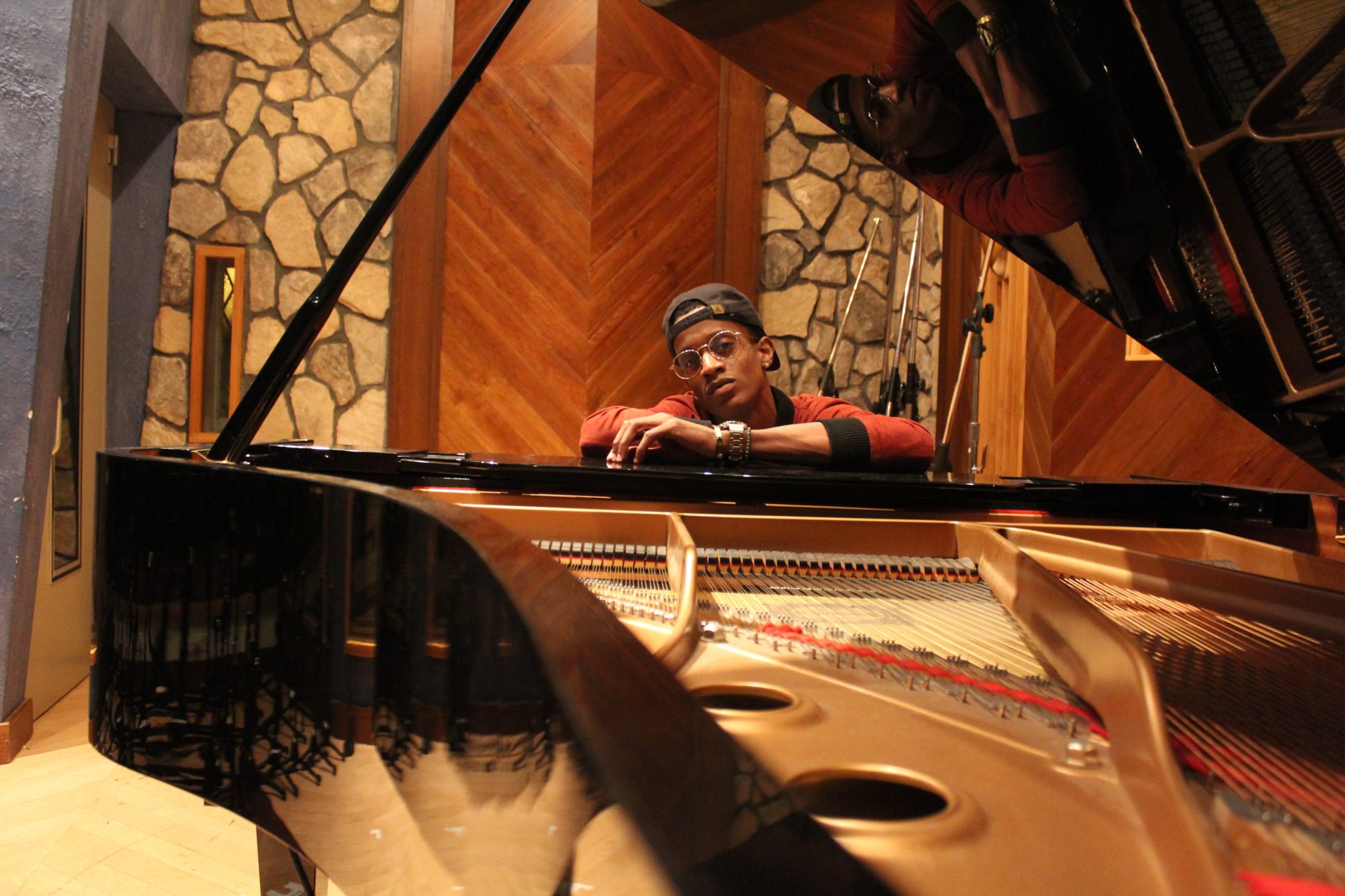 The producer plays just as an important role as the artist. The producer sets the canvas for the artist to paint his/her picture using their words. We are all aware of the top tier producers in the industry but there's a wave of producers on the rise looking to solidify their spot amongst some of the greats.
Meet Evan Brown. A Bronx native, Evan is a producer, musician and fashion-forward individual. The man behind the boards of his cousin Jay Pres recent project, 'Jay Pres For Prezident' is looking to further build his already impressive growing resume.
With Pres' project out now for some time, the opportunity to interview the producer who has a hand in creating such a dope project presented itself and we definitely wanted to get to know Evan Brown even more.
Touching on an array of topics, without any further adieu, check out our interview with Evan Brown…
Cordell: Who is Evan Brown? For those who don't know you, what would be your answer?
Evan Brown: Evan Brown is a music producer & musician from the Bronx that wants to impact the music culture.
C: Describe your style of production? Are there specific sounds you cater to?
E: Elegant Urban productions. I play the piano which is the elegant and classically trained side of me then I have the urban street sound where I use 808s and snares in my music.
C: Who/what inspired you to get into music and specifically so, what led you to focus on producing?
E: Bryan Michael Cox is one of my inspirations as a producer. I used to watch his videos before starting a session to inspire me.
C: Briefly, describe some of the major accolades in your life that you have accomplished up until this point, is there a specific story on your journey that sticks with you the most?
E: Some of my major accolades are having my music on BRAVO TV for television show "First Family of Hip-Hop"; performing at BET Music Matters and going on the Smokers Club Tour; working under the eyes of Sean "P.Diddy" Combs, and being a part of the Grammy Foundation.
C: You recently have worked hand and hand with Harlem rapper, Jay Pres on his project "Jay Pres for Prezident" how did that come about?
E: Me and Jay Pres are family (cousins) and we always wanted to work together but it was never the right time but for this project, it was perfect timing.
C: Can you break down what a normal studio session was like with Pres when recording the project?
E: We would go in the studio and bounce ideas off each other. When he heard a sound that he liked, Jay Pres gravitated and we just vibed out recording the music.
C: From the records you produced, what were your favorites and which production was the most difficult to make perfect and why?
E: My favorite is "Any Day" off of Jay Pres For Prezident album. It wasn't difficult to make. We just had fun recording the music and everything magically came together.
C: Will we hear more of Jay Pres on an Evan Brown production?
E: Yes, we are currently working on the next project.
C: What's next for Evan Brown? What can the people look forward to you working on?
E: I'm working on my own project which will be called "E Is Excellence". It will be an instrumental mixtape that I am putting together. Also, you can look forward to me continuing to work with other artists and putting out excellent music.
C: You're a jack of all trades. Not only do you dabble in music, you have a great sense of fashion. What fueled your fashion style and how would you describe it?
E: Just being myself is what fueled my fashion style. I like to mix different colors together and add certain pieces to my outfit such as pins and patches that represent my personality.
C: You worked alongside designer Eye Hunee how did that opportunity present itself and what else do you have planned to get involved with when it comes to fashion?
E: My photographer @ShotbyLoe introduced to me to the co-founder of Eye Hunee at a photo shoot he was doing and we came up with an idea of incorporating music and fashion together in a recent commercial.
C: Being that I am a sneakerhead, what are your favorite sneakers? Do you collect and if so what's your count right now?
E: My favorite sneakers are the OG retro ones but I'm not really a sneakerhead.
C: To circle back to music, who in the industry would you like to produce for?
E: Cole, Wiz Khalifa, and Stacy Barthe
C: Last question. When you look at the collaborations that DJ Khaled, for example, has been able to put together. What would be your ideal song? Name 2 rappers & 1 singer then, of course, you on the boards.
E: Rick Ross, J. Cole, and Stacy Barthe. This track would be soulful and celebrate having a good life.
C: How can the people keep up with you? Social media? website?
E: Fans can keep up with Evan Brown by visiting his website https://www.evanbrownbeats.com/ and his social media information are:
Instagram: https://www.instagram.com/evanbrown/
Twitter: https://twitter.com/iamevanbrown
Facebook: https://www.facebook.com/EvanBrownOfficial/