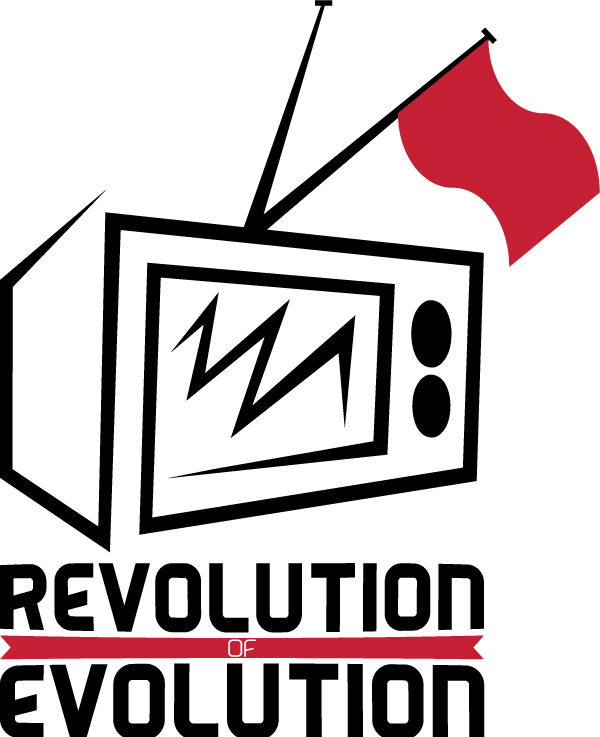 The revolution will be televised! I met the minds behind "Revolution Of Evolution" summer 2014. They are some very good brothers with some very affordable product the world will surely love.
DPR: "Revolution of Evolution". What is "Revolution of Evolution"? And who are the creative minds behind it?
RevOfEv: Revolution of Evolution is a mindset I feel our generation should adopt. Lets get off the TV and lets stop thinking what we are told to think, and lets think for ourselves, we just want to put out a brand that speaks for something, and uses original thoughts and original work to get our message across. Many brands aren't doing that anymore, we want to use an already popular brand and stamp there logo on a shirt with a twist, how is that creative? We try not to be over the top either. I feel simple and powerful statements gets the message across, EVOLVE & REVOLT, powerful statement, inside the words is a pic of teinenman square, powerful picture, and it's fashionable, with everything going on as of late, might be brewing up something new, we don't always have to talk to speak, we can speak with our actions, or what we wear.
DPR: What made your team say, "yo, this is what we going to do"?
RevOfEv: It was during a time right out of college and we haven't found a full time job yet, and we really wanted to do something, dope enough, that would eventually become our jobs, and it would be our own business. Also at that time (2011)we felt that a lot of people were starting their own brand, and to us it wasn't that dope to be getting all the attention they were getting. So we brainstormed and came up with Revolution of Evolution, and started researching screen printers and all the resources we would need. Later we realized that it's a lot more than putting something dope out, it's about knowing the right people and reaching the right people, and that's our mission, we now have full time jobs, but that's not stopping us from trying to make this happen. We feel we have something dope. Andwe think if other people see what we have for them they will agree.
DPR: So why the name Revolution of Evolution? Who chose that name?
RevOfEv: Revolution of Evolution actually started off as REVOFEV Clothing, we went away from REVOFEV because it is a Kid Cudi track on one of his albums, dope track by the way. But a lot of people kept referring to the song when really our brand has nothing to do with Kid Cudi or the track, so we decided to use the longer version of the name, We actually like Revolution of Evolution better, when people see our logo and the name, they see our vision.
DPR: When I hear, Revolution of Evolution, I see visionaries, masterminds trying to change the game, what do you set out to do with your brand?
RevOfEv: And that's exactly what we want peoples impression to be when they hear our name. In a sense we are visionaries, we have a vision we want to put in place for our generation. We have all the potential in the world, potential to actually make changes and pave the way for the following generations, we have the potential to start new movements, do new things, but we have to expand our thought, and that's what were here to do, and hopefully we can make that happen, eventually. Baby steps. Its difficult, when we do support a lot of BS, lets open our minds people.
DPR: What is the quality & prices like for your clothing?
RevOfEv: We use top quality shirts, nothing against Gildan, but I feel as a brand, we should give our supporters the best quality, may be a little more expensive but I think it's worth it in the long run, because our shirts and sweaters last. For the most part, we try to stick with cotton made in the US. And our prices are very reasonable. Our t-shirts are 20 dollars. Long sleeves 25 dollars. Crew necks and hoodies 35-40 dollars. Beanies that will be dropping soon are 20 dollars. We are going to continue to try to stay affordable; we do not want to have people not buy our stuff because it is too expensive either.
DPR: Where are you guys based out of & do you ship off everywhere?
RevOfEv: We are based out of the Bronx, currently out of our apartment, and yes we do ship everywhere, we try to keep the shipping reasonable, I've even shipped to places that costs more than we originally charged, but its all good, just trying to get the vision out.
DPR: Do you guys remember the first piece you made? & did you guys release it?
RevOfEv: The first shirt we released was the idiot box in the original design. We've recently upgraded the idiot box. But we didn't technically release it as far as on a website. But we did provide them at a yearly BBQ that we do and they were available at a launch event we had at Empire Boutique in Inwood. Were we sold about 50 something pieces.
We are going to release the idiot box shirt with the updated logo soon. So look out for that and support.
DPR: Do you guys plan to open a store one day?
RevOfEv: We've discussed eventually having a store for the brand with more than just our brand. Have art and music as well. We would love to give all types of artist an opportunity to showcase what they have to offer. Its hard to find stores willing to do that. Theres a lot of great talent out there and we would be open to giving them exposure. But thats our dream.
DPR: So what's next for you guys?
RevOfEv: Consistency is next. lol. Nah l, but we really trying to remain consistent and release something at least for fall, spring, and summer. Right now we have some beanies in the work were planning on releasing with some crewnecks and hoodies. We got some cozy beanies for y'all.
DPR: And lastly, before we get out of here, where can supporters buy your product and/or reach you?
RevOfEv: The website to buy our product is www.revofevclothing.com, Twitter is @RevOfEvClothing and IG is @RevOfEvClothingINC