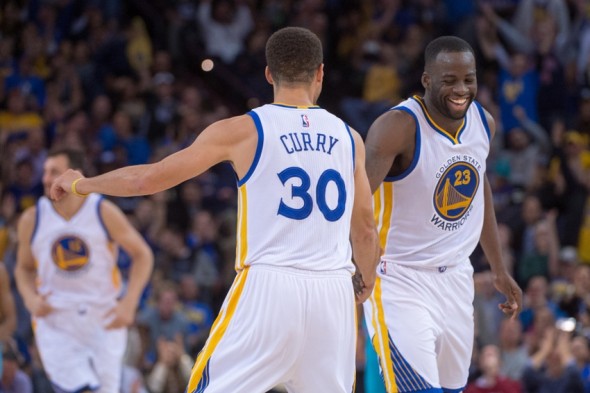 In the NBA there are two types of leaders. There are leaders that lead by their play for example James Harden or DeMarcus Cousins. The second type of leader is spiritual ones such as Draymond Green and before he left Miami Dwyane Wade.
Sure there are some that are both. LeBron James, Anthony Davis but every successful team has one of both, the Golden State Warriors have that. Several players that lead by example, Stephen Curry being the main one and their spiritual leader, the aforementioned Draymond Green. As spiritual leader, Green is the glue, we noticed that once the glue is gone (E.g. NBA Finals) the Warriors aren't as powerful.
But now that they have Kevin Durant, that's another leader by example and because he's a type 1 leader, somebody needs to make way, Draymond Green, as spiritual leader, is happy to make that sacrifice.
Green probably stands to lose the most from Durant's arrival. The Warriors sent three players to the All-Star Game last season, a difficult accomplishment in the overly stacked Western Conference, and the chances that the team will have four All-Stars next season would require another legendary campaign, or Green could be taking a vacation instead of participating in the festivities next February.

"Long as you win, everything else takes care of itself," Green told The Vertical. "I'd sacrifice everything for championships. When you win, you don't really sacrifice anything because everybody gets love when you win. That's kind of my thing. If you're a winner, you can't really be denied too much of anything. I don't mind sacrificing anything for championships, and that's what we set out to do, win championships.
You can't help but love this guy, totally willing to work for the team and put himself in the background so the team can succeed. By the way, spiritual leaders are the rarest of the two, that's why Golden State are so good.