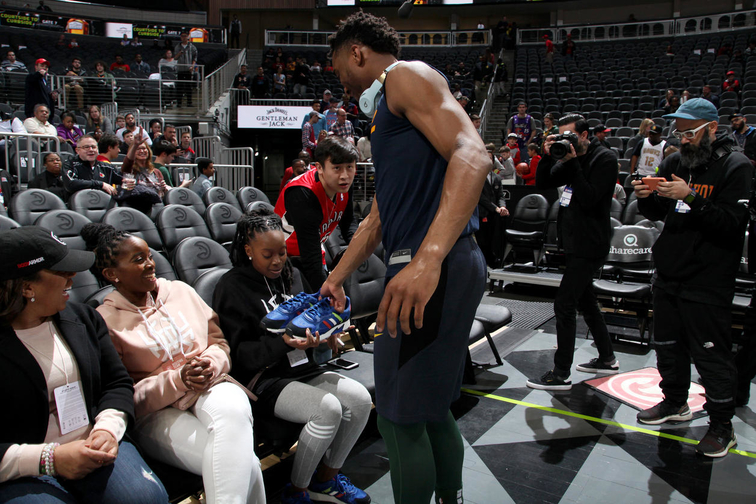 While the loss the Utah Jazz suffered to the Atlanta Hawks was less than ideal, young star Donovan Mitchell provided a silver lining in the form of kindness: and brought a big surprise to a childhood acquaintance.
Mitchell provided Naja Brooks, the daughter of his fourth-grade teacher Deborah Peart, with a $25,000 scholarship. Mother and daughter also received a $500 shopping spree. The scholarship was made in part by Mitchell's SPIDACARES foundation through a partnership with Adidas, his endorsement, and Foot Locker. They also received a pair of courtside seats for the aforementioned Jazz-Hawks matchup.
"First of all, it's amazing. Honestly, I was just excited to come out to actually just support him (Mitchell) because I hadn't seen him in forever, but then this added to it," Brooks said via Eric Woodyard of desertnews.com. "It put it over the edge, it put it over the top.
After the Jazz-Hawks game, Donovan Mitchell has gifted, Naja Brooks, the daughter of his 4th grade teacher, Deborah Peart, with a $25,000 scholarship through his SPIDACARES Foundation in partnership with @adidasHoops and @footlocker. They also received $500 and courtside seats. pic.twitter.com/k0o7Bv2Myg

— Eric Woodyard (@E_Woodyard) March 22, 2019