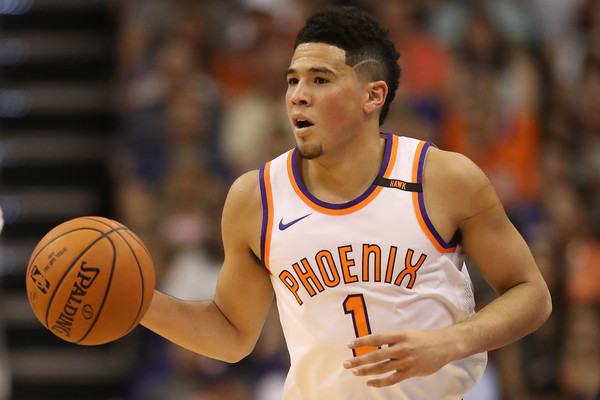 In April of 2016, the Phoenix Suns named Earl Watson their permanent head coach. However, on October 22 of 2017, the Suns fired Watson after starting off their season 0-3 and losing two of those games by 40 or more points. Besides losing by over 40 twice, in all three games, the Suns surrendered at least 124 points. The firing may not have come as a shock to some, but Devin Booker wasn't too thrilled with the decision, according to The Arizona Republic.
"As players, you can't blame two 40-point losses on the coach. It comes with effort, love of the game, and we haven't shown that yet."
The Suns were hoping to be in a better place this season compared to last after re-signing their GM, Ryan McDonough, to a one-year extension. They also signed TJ Warren to a four-year extension and drafted Josh Jackson with the fifth overall pick.
After the offseason moves, Phoenix has had an interesting start to their season, to say the least. After firing Watson, Eric Bledsoe sent out his infamous tweet saying he didn't want to be there anymore and was then sent home, most likely ending his tenure with the Suns. The Suns are now looking for trades involving Bledsoe and Tyson Chandler.
Devin Booker has become the face of the franchise for the Suns, so it doesn't seem like it'd be in their best interest to upset him, especially with all of the other chaos going on around the organization. Part of the reason Booker may be unhappy with the situation is because of how much faith Watson had in his young guard. Earlier this year, Watson said he saw a lot of James Harden in Booker, which is quite the praise.
Despite firing their head coach and sending Bledsoe home, Devin Booker and the Suns are on a two-game winning streak. It will remain to be seen how Phoenix moves forward with not only the Bledsoe situation but their coaching situation as well.