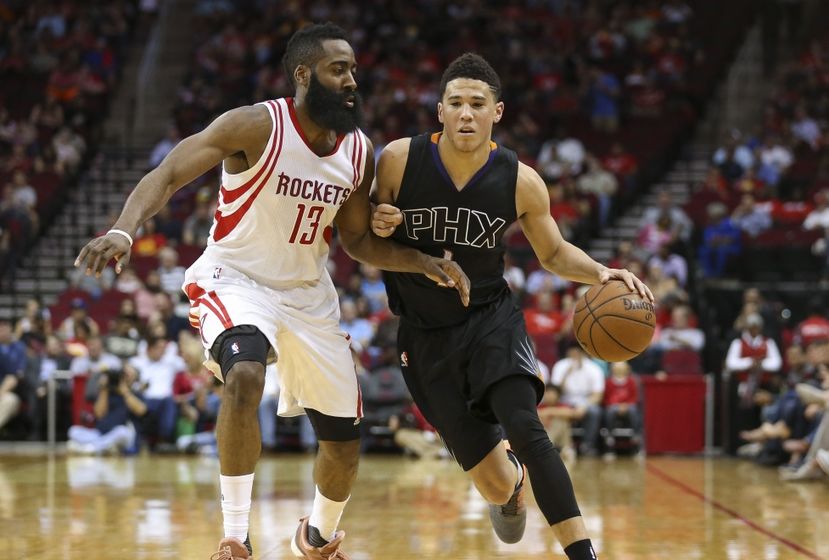 Devin Booker is an extremely likable player. He likes to get buckets, he trash talks incessantly, and well, he really likes to get buckets. The last few weeks have been great for the 20-year old guard. He had a 70 point game, four 25+ point games, and since Eric Bledsoe was shut down for the season he has been averaging almost 7 assists per game. The last statistic has lead to a lofty comparison from the head coach of the Phoenix Suns according to Scott Bordow of the Arizona Republic.
"I don't know if I've said this publicly before, but he reminds me a lot of James Harden,"

"He plays at his own speed,"

"He plays not fast, but it's quick. Not blazing, but somehow he dunks on you. He can shoot, he can handle, he can pass and he can post up. He's very versatile."
While the comparison is not perfect both players are able to score the basketball in a variety of ways. When asked if Watson would ever consider moving Booker to point guard much like the move Harden made, he would not rule it out.
"I think if that's possible, James will open up the door for him to do that,"

"You definitely see him with the ball in his hands down the stretch. It depends on the roster and creativity and vision of the program."