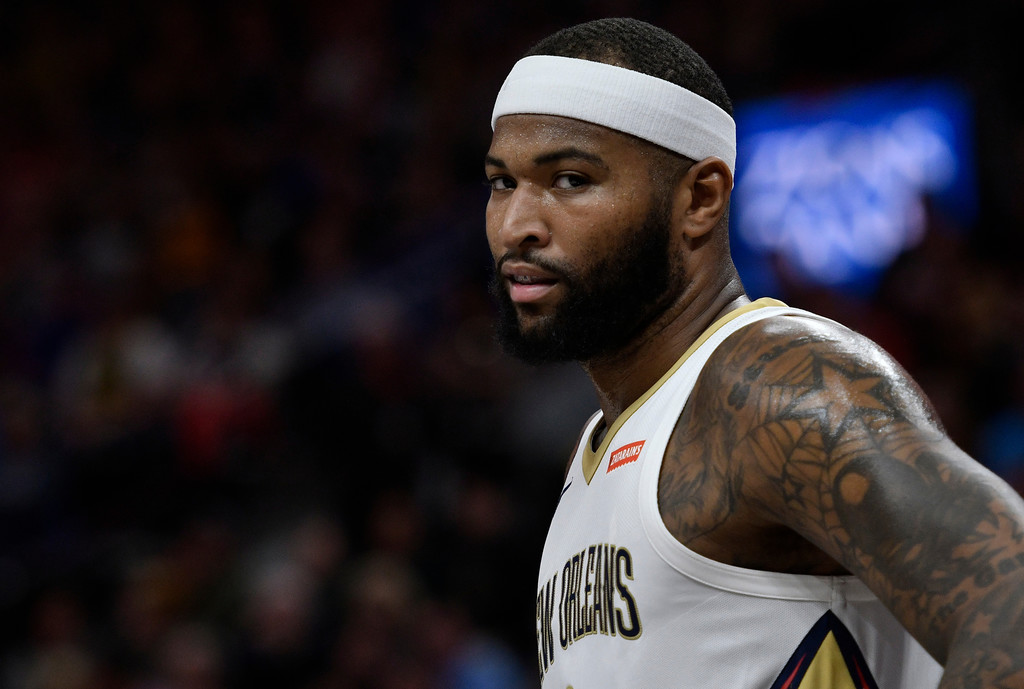 When DeMarcus Cousins finally made his highly-anticipated free agency decision, for most, it wasn't the outcome they were expecting.
Instead of staying put in New Orleans or joining an up-and-coming contender, Cousins opted to join the star-studded Golden State Warriors, the juggernaut who has won three of the past four NBA Finals. Cousins knew his decision would come with plenty of scrutiny and criticism, but he was prepared for it. In a video released by Showtime, Cousins candidly discussed his decision to join the Warriors, stating that he 'doesn't give a f*ck' about the negativity.
DeMarcus Cousins' response to the negative reaction to him joining the #Warriors: "I don't give a f*ck."

— Def Pen Hoops (@DefPenHoops) July 18, 2018
In the video, DeMarcus Cousins describes him joining the Warriors as his 'nuclear bomb' which is appropriate considering the reactions of many across the league. The All-Star center also once again touches on the Warriors being one of his only options, as he received scarce offers on the open market, including none from the Pelicans.
Coming off a career-threating injury with a torn Achilles, it would make sense for some potential suitors to be scared off, but for the market to be that thin for his services was obviously unexpected.
With Cousins still a ways away from a return to game action, he will use his one-year deal with Golden State to rehabilitate himself further, while giving himself the best chance to add a championship to his resume.