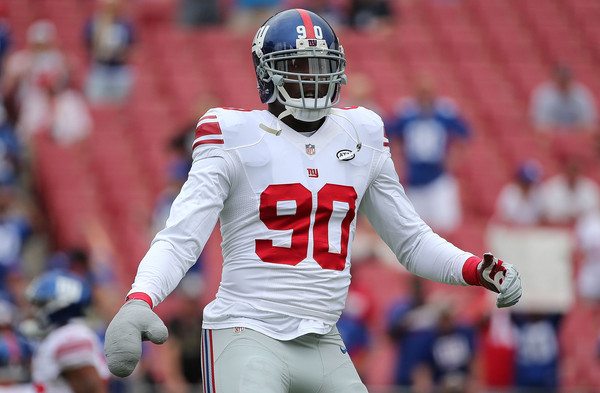 Jason Pierre-Paul was driving his $350,000 Ferrari when it reportedly hit a wall and did a 360. The wreck left the defensive lineman with a broken vertebra. A serious injury – and situation – to be sure. It wouldn't be at all surprising if the injuries kept Pierre-Paul out for the entirety of the upcoming season.
Tampa DE Jason Pierre Paul suffered a potential season-ending fractured neck injury in a single-car accident last week in south Florida, league sources tell ESPN. Pierre-Paul will visit neck specialists this week to get their opinions to see if there's hope to save this season.

— Adam Schefter (@AdamSchefter) May 7, 2019
The former 15th overall draft pick of the 2010 draft was driving in Ft. Lauderdale, Florida, around 2:38 a.m. when the accident happened. Authorities say the weather played a major factor in the NFL player losing control of his vehicle. Pierre-Paul's vehicle was the only one involved in the wreck.
Pierre-Paul, 30, is no stranger to off-field injuries. In 2015, sustained hand injuries when he was celebrating the Fourth of July and a firework went off in his hand, leaving him without parts of several of his fingers.
Drafted by the New York Giants, the defensive lineman played there for his first eight seasons. Prior to the 2018 campaign, he was traded to the Tampa Bay Buccaneers for a third round pick and a swap of fourth-round picks between the Giants and Bucs.
Newly hired Tampa Bay head coach Bruce Arians said that the expectation is Pierre-Paul will miss 5-6 while healing from the car accident's injuries.
The defensive lineman has 72 career sacks and 355 total tackles. Last season, he played in all 16 regular season games for Tampa Bay and had 12.5 sacks, which tied for the second-highest mark for any one season of his career, behind only 16.5 in 2011 and tied with his 2014 output.