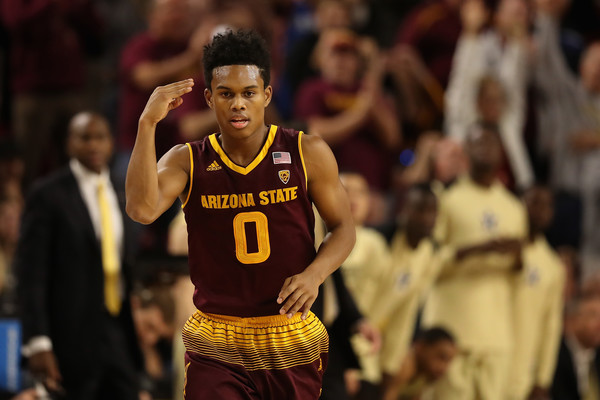 All the hype in the state of Arizona has been around the University of Arizona's DeAndre Ayton. Lost in the hype is the second-best college basketball player in the Grand Canyon State.
This player is Arizona State's guard Tra Holder. A Los Angeles native, many thought Holder would for sure take his talent to the University of Southern California, as 24/7 Sports predicted he would 100% be going there. But…Holder had another location in mind.
A four-star recruit out of Brentwood School, Holder had college offers from Florida State, UCLA, USC, Oklahoma State, and Arizona State. Holder decided to travel to his neighbor state and continue his basketball career at Arizona State University.
Freshman year was one to forget for the 6'1 point guard as his contribution was little to none. He averaged only seven points per game shooting a horrific 24 percent behind the arc. It definitely wasn't what a team wants from a top recruit.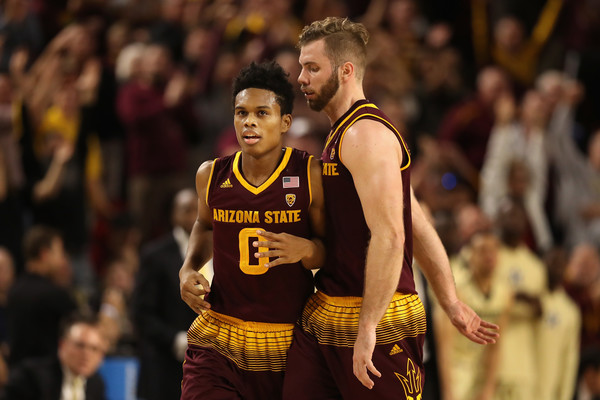 After three more years of solid improvement, Holder has proven to be the key aspect of this Sun Devils squad. The senior guard is averaging 19.9 points per contest with over five rebounds and four assists. He also has improved his three-point percentage by .20 as he is now shooting about 44 percent from deep range. He has been everything that his coaches wanted from him and even more.
The senior has showcased his talents in key games. Some of his best outputs have come against the three ranked opponents Arizona State has faced. In their win against #2 Kansas, he led the way for the Sun Devils scoring 29 points in their overtime thriller.
Being as underlooked as Holder has been this year, he probably drops down to the late second round of this years NBA Draft. Within 16 games this season, Holder has shown both strengths and weakness that will affect how NBA scouts view him.
Strengths
1. Speed is something that helps Holder. His ability to run out on the fast break or just run past his defender helps Holder get the open looks he needs.
2. Only being 6'1 he has to rely on his broad shoulders to help him bounce off defenders while driving to the basket.
3. Holder is shooting about 44 percent from behind the arc. Being so small, Holder will have to mostly rely on his ability to stretch the floor in the next level. His high shooting percentages don't suggest his talent is a fluke.
Weaknesses
1. His size could play a huge factor as he is about two or three inches smaller than the average NBA point guard. Ultimately, this can not be a deciding factor because we've seen smaller point guards in the past show they had what it takes.
2. Decision making is not his strong point as he forces a lot of low percentage shots and passes. With some of the best coaching coming at the next level, hopefully, Holder can feel more comfortable with the ball.
3. Underrated as a player. He does not get the attention as most of the other stars in college basketball, which could hurt his credibility in the draft. Being a fourth-year senior, it took him longer to develop than the break out freshmen.
In 17 games, the senior point guard has led the Sun Devils to a start of 14 wins and three losses. Despite Holder's dominance, Arizona State has not been able to prove much of anything in the Pac-12 conference. They've only won two of their first five games.
Though he is unknown to most people, Holder has made his presence felt against his opponents. Once the league starts to realize he is there, they are in for a good one.