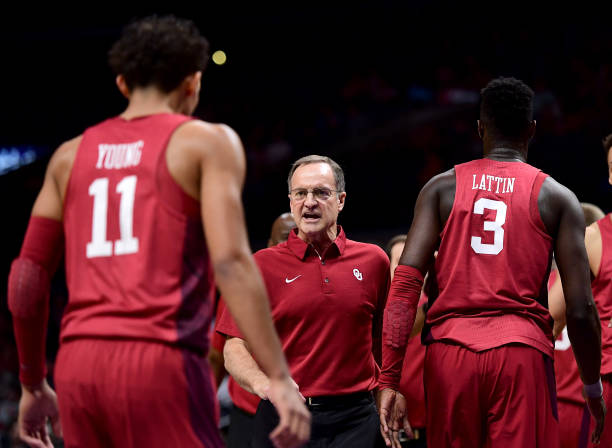 Year to year we see teams come out of their shell. Whether they have a hot start or they finish the season strong, they do far better than people expected them to. Even though these teams are playing at their best, they might be overlooked by the powerhouses in their realm. These teams are known as sleepers or teams that are under-valued.
Under-valued teams are teams that have played really well even though they were not expected to. Most of the time these teams have one player who plays insanely well.
Here are the Top five under-valued teams in Division One NCAAB going into conference play this season.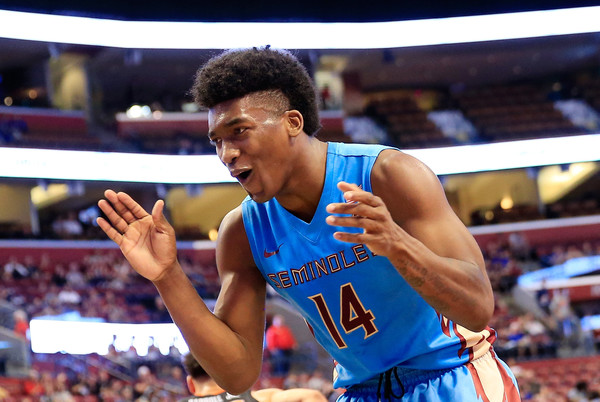 5. Florida State University Seminoles (11-2)
Even though the Seminoles are known for their outstanding football program, their Men's Basketball team has really stepped up. FSU is coming off a great 2016-2017 campaign with an overall record of 26 wins and nine losses. Consistency is key for FSU as they look like they might repeat that kind of season. In their first 13 games, the Seminoles have only endured two losses coming from the 9-1 Oklahoma State Cowboys and #4 Duke. Even though the Seminoles schedule so far consists of them playing not many ranked teams, they had a big win against #5 Florida in early December. Also in their last game, they had a real confidence booster defeating Southern Miss 98-45.
Unlike most under-valued teams who only have one or two players step up, FSU has four players who have their fair share of confidence. Their number one scoring option is non-other than the 6'6 Junior guard Terance Mann who is averaging 16.1 points per game, also grabbing 6.4 rebounds. Playing the most minutes for this Seminoles squad with 29.3, one could really say that he is the Mann. Mann had his best game against the #5 Florida Gators scoring 25 points and collecting 8 rebounds. Other players who have had an impact on this squad are Senior forward Phil Cofer, Senior guard Braian Angola, and sophomore guard CJ Walker, all who combine for about 35 points per game. The collective efforts of these players have landed Florida State into the Top 25 at the number 24 spot.
With a very tough three-game stretch coming up against two top 25 opponents in #12 North Carolina, and #15 Miami, it will be very interesting to see how the Seminoles hold up. After a hard-fought battle against Duke in their first conference game, the Seminoles fell to a score of 100-93. Going 0-1 to start their voyage through the ACC, the Seminoles will not be looked at as a top contender in the conference.That's why the Seminoles fit perfectly in the #5 spot on this list, watch out for them going into Conference play.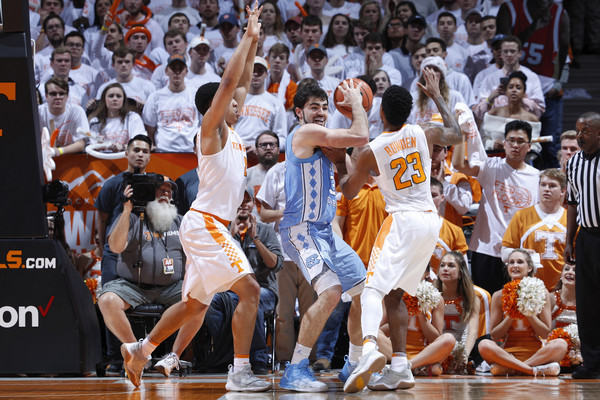 4. University of Tennessee Volunteers (9-3)
Finishing number four on the list of most under-valued teams we have the Tennessee Volunteers. Playing only eleven games in the season, Tennessee has only fallen short three times. The Volunteers have lost to top 10 ranked opponents in #5 Villanova and #7 North Carolina. Playing only one away game, this squad is familiar with the home crowd. Within 10 games of the 2016-2017 season, Tennessee had an underwhelming start going only 6-4. This season comes as a sign of hope for this squad as they are off to a way better start than last year. In late November, the Volunteers had their best win of the season so far against the #18 Purdue Boilermakers.
Sophomore forward Grant Williams has been "the guy" for this Volunteer squad. Playing 27.8 minutes per game, Williams has been able to average 15.8 points per game shooting about 50 percent from the field. Williams does more than just score as he has been able to collect seven rebounds per game. Williams best game came in their overtime win against #18 Purdue. In that game, Williams was able to put up 22 points and collect eight rebounds.
His contribution for 30 minutes in that thriller helped lead his team to victory. The Volunteers are now sitting at the #23 spot in the top 25 after losing their first in-conference game to the Razorbacks or the University of Arkansas. Tennessee's conference journey will be a long one, but we all have seen what the Volunteers can do. Things are heating up for this squad, hopefully, they can keep the fire burning.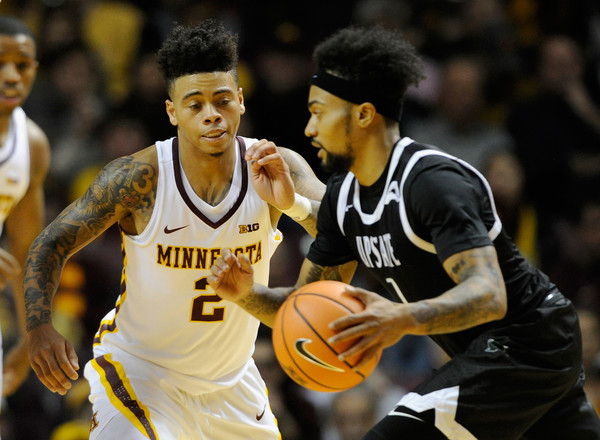 3. University of Minnesota Golden Gophers (12-3)
Even though their football team is not up to par, their Men's Basketball team has shown some promise. Coming off a great 2016-2017 season of 24 wins and 10 losses, the Golden Gophers seem to be the same team as old. In 15 games so far this season, Minnesota is off to a hot start. They have collected 12 wins and only three losses. In those three losses, the Gophers only had one loss that was more than 10 points.
Minnesota has had some promising wins this season against Niagara and Alabama A&M where they won by more than 20 points. In those games, they had multiple guys score in double digits both in the starting lineup and off the bench.
The Gophers have already had two Big Ten Conference games and have a Conference record of one win and one loss. Their first in-conference game came against the Scarlet Knights of Rutgers University. They were able to overcome the Knights with a final score of 89-67 giving the Gophers their first in-conference win. Their next in-conference opponent was the Cornhuskers of the University of Nebraska. they fell short in that game with a final score of 78-68.
Minnesota's starting five is all averaging 10 or most points per game, with junior forward Jordan Murphy leading the way. In 31.8 minutes per game, Murphy is averaging a double-double consisting of 20.3 points and 13 rebounds per game. Murphy is also shooting insanely well with a field goal percentage of 58 percent. Murphy's best game was in the first game of the season against USC Upstate. In that game, Murphy was able to get himself 35 points alongside 15 rebounds. Like most under-valued teams, Minnesota is still not looked at as a dominant team in the NCAAB as they are unranked. Someone needs to get out the shovels because the Gophers are digging their opponents into a hole.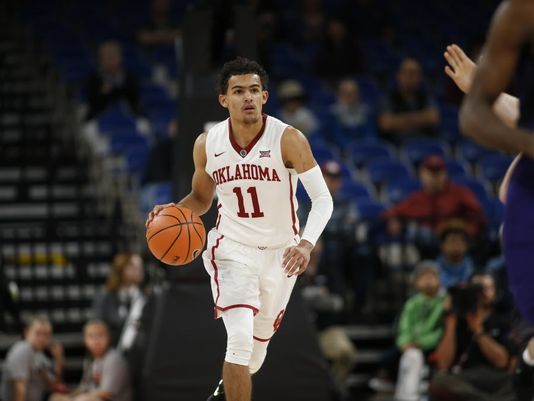 2. Oklahoma University Sooners (11-1)
Trae Young. That is all that needs to be said about this years Sooners squad. The 6'2 true freshman Point Guard has been more than anyone ever expected. This season Young is averaging 28.5 points per game and also distributes to his team with 10.2 assists per game. Young's is looked at to be one of the best players in this years NCAAB. In their last game against Northwestern State, Young lead the Sooners to a convincing 105-68 victory. Not only is Young score 26 points in that game, he also tied a Division 1 record with 22 assists in the game.
Being an under-valued team, Oklahoma had to prove themselves in one way or another. They did just that in their 91-83 win over the #3 Wichita State Shockers. Going into that game no one would have thought that a team who is led by a true freshman point guard could beat such a good team. They proved everyone wrong on that night. The Sooners are off to a very hot start with a record of 10 wins and only one loss.
This hot streak has led them on an 8-game win streak. Oklahoma is sitting at the #7 spot in the Top 25 and will probably move up after their big win against Northwestern. Going into conference play, the Sooners collected their first win against the undefeated #10 TCU Horned frogs. With their football team looking to win a National Championship, the Men's Basketball team has the same goal in mind. Oklahoma is looking forward to their journey in the Big 12 conference. The Sooners are on the move, and they aren't slowing down anytime soon.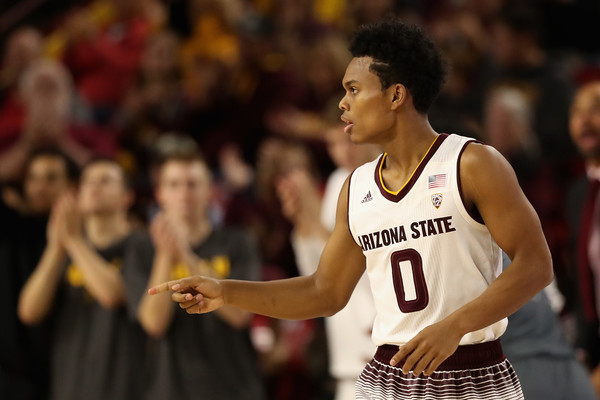 1. Arizona State University Sun Devils (12-1)
The number one most under-valued team in this years NCAAB is non-other than the Sun Devils of Arizona State University. Sitting at the #4 spot in the Top 25, the Sun Devils are overlooked by most of the league. On December 10th the Sun Devils showed what they are capable of with a big win over #2 Kansas. Defeating a top-ranked team by 10 points is something that will get this team recognized in this league.
6'1 senior guard Tra Holder has been "the man with the plan" for this team. In 35.8 minutes per game, he has been able to score 21.5 points per game with also collecting over 5 rebounds and assists. It seems Holder is very comfortable playing against ranked opponents as those have been his best games this season. On November 24th against #15 Xavier, Holder put up 40 points. Also in Arizona State's game against #2 Kansas, he was able to lead his team to success with 29 points and seven assists.
Last year was a year to forget for this team, as they were under .500 with a record of 15 wins and 18 losses. Playing in the Pac 12 Conference, the Sun Devils will be going up against familiar faces in Oregon and #18 Arizona both of whom they lost to last year. Coming off a confidence-boosting win against Pacific University with a final score of 104-65, the Sun Devils are feeling confident going into Conference play. Their first in-conference game came from an in-state opponent in #17 Arizona. In that game, the Sun Devils suffered their first loss with a final score of 84-78 The Sun Devils are as hot as where they come from. It might be the coldest time of the year, but ASU is red-hot. This is the number one under-valued team people should watch for going into conference play.
When people think of powerhouse teams in NCAAB they usually think of teams such as Duke, North Carolina, Villanova, and Kentucky. The teams on this list have performed higher than all expectations, but people tend to look past them.
Florida State, Tennessee, Minnesota, Oklahoma, and Arizona State, are the Top 5 most under-valued teams going into conference play this NCAAB season. Watch out for these teams.