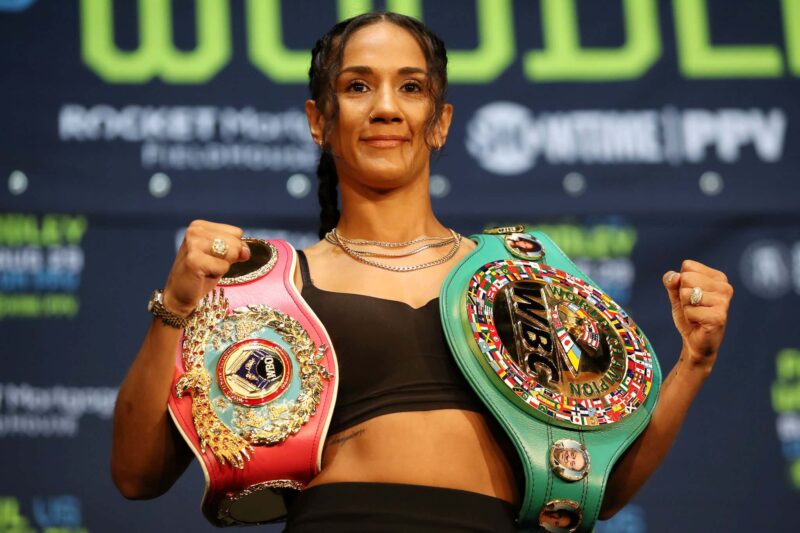 When putting together this card, Jake Paul and his business partners were determined to have two talented women fight in the co-main event. With women's boxing being at its best in some time, he had many fighters to choose from. Ultimately, Paul and Showtime landed on seven-division champion Amanda Serrano and super bantamweight titlist Yamileth Mercado. After the decision was made, Serrano thanked Paul for the opportunity and promised to make her fight the highlight of the night.
"Expect this to be a war because I always bring the fireworks," Serrano told reporters before the fight.
"I have a fan-friendly style, and I'm going out there to finish my opponent. That's what the fans want to see."
Serrano delivered on her promise. En route to her 41st professional victory, the seven-division champion was able to control the distance while landing power shots on the right side of Mercado's fight. In return, Mercado was able to stand in the pocket and trade with her. Unfortunately, she could not get avoid any of Serrano's stinging right hands.
After the fight, Serrano told Ariel Helwani that she was interested in unifying titles at featherweight before fighting Katie Taylor. Like Claressa Shields, she hopes to become the undisputed champion in two different weight classes.