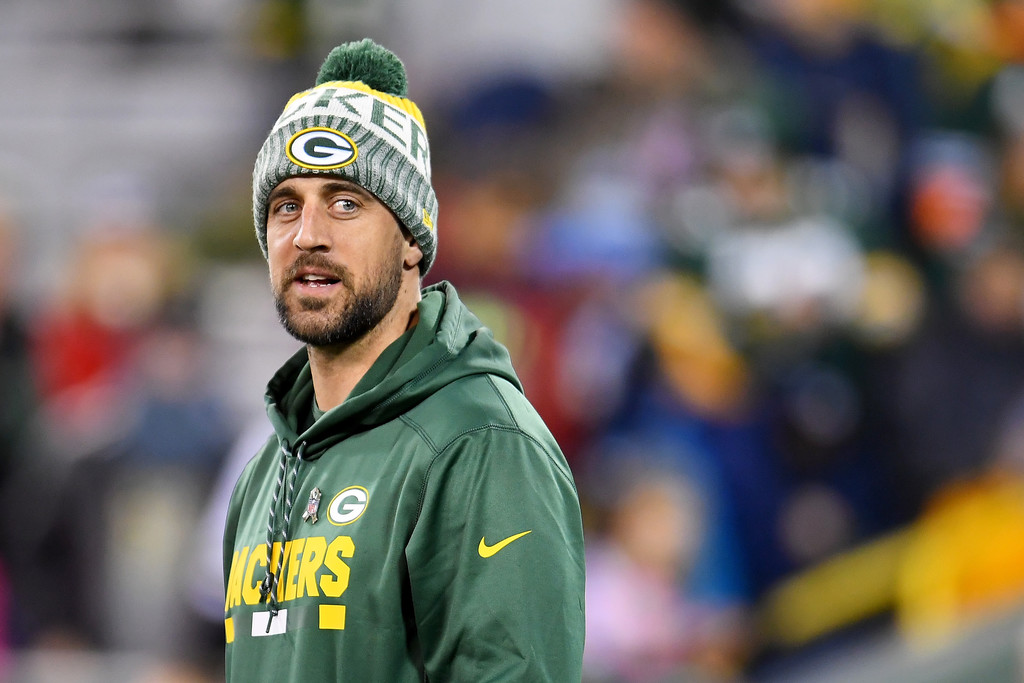 Not only were fans of the Milwaukee Bucks treated to a hot start by the home team Friday night, but they also received some surprising news: Green Bay Packers star quarterback Aaron Rodgers has officially become a minority-shareholder as part of the Bucks' ownership group.
Whether it's a symbolic move, financial, or just some good 'ol Wisconsin civic pride on Rodgers' part, it'll be interesting to see how this partnership matures over the years. Obviously, Rodgers won't be making any transactions or draft picks. (Although this being the season of #FireKidd, a lot of Bucks fans would probably be perfectly content if Rodgers was named head coach.) But he could end up getting pretty involved on the marketing side.
For the Bucks' part, there's no downside to the arrangement. They're not really giving up anything, and Rodgers can raise the profile of Bucks management and/or the Milwaukee area, in general, more than any other active Wisconsin athlete.
Packers' QB Aaron Rodgers has joined the Milwaukee Bucks' ownership group as a minority owner. Rodgers is first active NFL player to own a piece of a major sports franchise in the market in which he plays.

— Adam Schefter (@AdamSchefter) April 21, 2018
The move also comes at a time the Bucks ownership group (specifically principal owners Wes Lasry and Marc Edens) could use some public goodwill. They were welcomed with a skeptical eye by how they pried Jason Kidd away from the Brooklyn Nets and the deal that ultimately got Milwaukee its much-needed new basketball arena (to be unveiled next season) at a heavy cost to taxpayers didn't exactly get unanimous approval.
While this certainly qualifies as some sort of Wisconsin sports power move, Rodgers is hardly the first athlete to dabble with ownership in other sports. LeBron James holds a stake in Liverpool of the English Premier League, for example. Rodgers isn't even the first NFL quarterback to own stock in an NBA team. Peyton Manning has been part-owner of the Memphis Grizzlies (whose ownership group also includes Justin Timberlake) since 2012.
Earlier in the week, reports circulated that Rodgers wanted more say in Green Bay's roster moves, but the quarterback has since denied such things. Rodgers was largely sidelined last season with a broken collarbone. He was in attendance with his girlfriend, Danica Patrick, when the announcement was made in the BMO Harris Bradley Center during the Bucks first-round playoff game against the Boston Celtics.
.@Packers' Aaron Rodgers is now a part owner of the @Bucks pic.twitter.com/1Y5bFJRv3Q

— FOX Sports Wisconsin (@fswisconsin) April 21, 2018