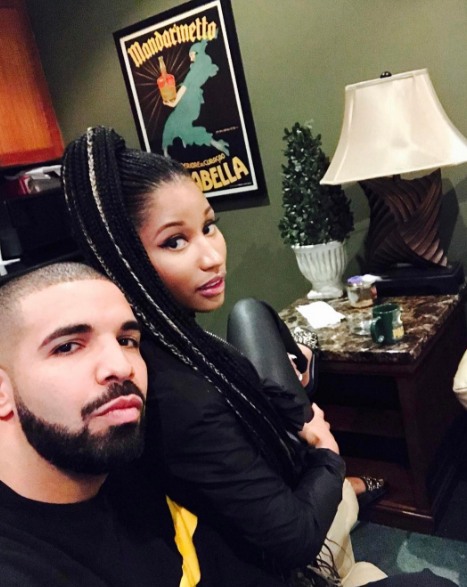 Nicki Minaj and the Young Money crew have been doing well lately, especially after Nicki Minaj dropped three records. "Changed It," "Regret in Your Tears," and her diss to Remy Ma's "Shether" and "Another One", called "No Frauds" has caused buzz online from both fans as well as hip hop lovers.
Nicki, who waited nearly two weeks to release her trio of tracks, has given Remy Ma 72 hours to respond with a hit. In the meantime, she has been relaxing overseas while "No Frauds" has risen on the charts. Drake featured on "No Frauds," and who is on his Boy Meets World Tour, surprised his Paris crowd on March 12th by bringing Nicki Minaj out. The duo then went on to perform many of their hits together such as "Only," "Moment for Life," and "Truffle Butter."
While performing her verse on "Truffle Butter," Minaj threw shots boasting herself as the top female rapper in the game right now. She also performed one of her new singles "No Frauds" in front of the crowd of fans at the AccorHotels Arena in Paris.
Here are some clips from their performance.