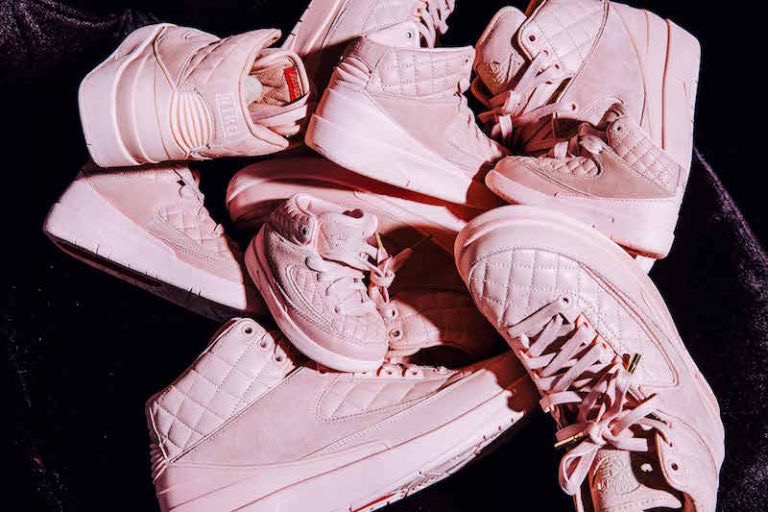 The Don C x Air Jordan 2 "Artic Orange" is a special release. In the past the colorways for Don C's collaboration with Jordan Brand, utilizing the luxury geared-fashion forward, Air Jordan 2, have catered to just adults.
From the Blue to Beach colorway, there hasn't been a colorway in favor of Grade School. Well putting family first this time around for Mother's Day was the objective. The Don C x Air Jordan 2 Retro 'Artic Orange' is coming this March 13th. Below is an official unveiling provided courtesy of the Jordan Abrams blog. Also included is all the locations we can expect to find the shoes when they release.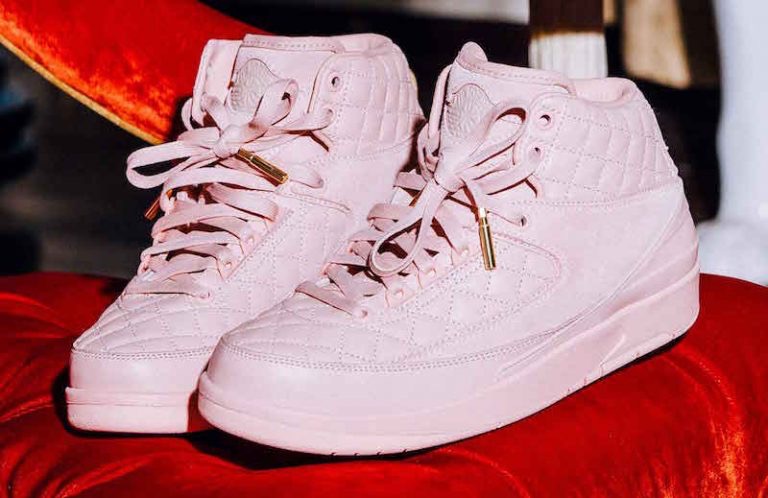 When Don C debuted his first collaboration with Jordan Brand at the beginning of 2015, everybody wanted it. The Just Don Jordan 2's were replete with exceptional leather in a rich royal blue, quilted and constructed with the highest eye on quality.

But there was one problem: not everyone could get their size.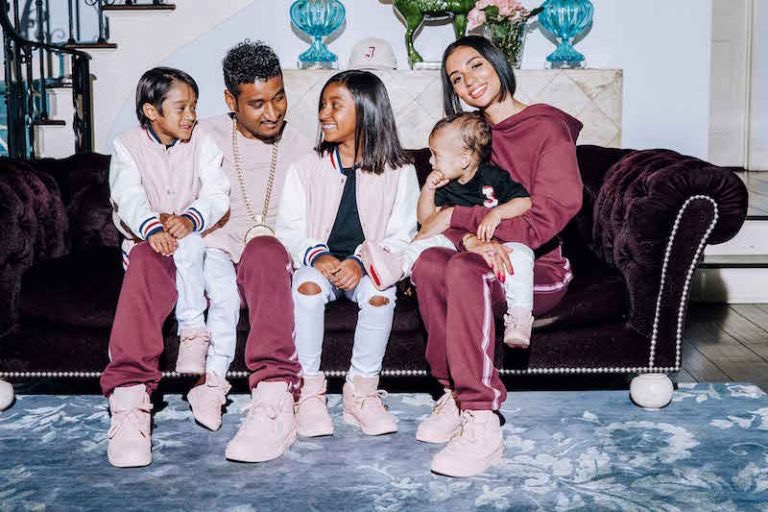 When the shoes first released, and when the "Beach" colorway followed in 2016, they were only available in adult sizing leaving younger fans, and most women, sized out. But for the latest release, Don C is putting family first.
The newest chapter in the Just Don Jordan story is for everyone who was left out: the "Arctic Orange" colorway will only be available in Grade School sizes, meaning everyone who was unable to fit into previous releases, including Crawley's own family, will get a shot at this new colorway.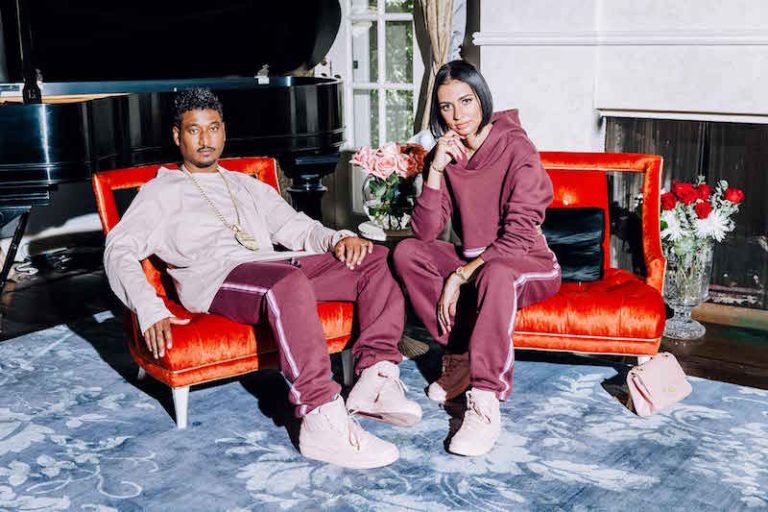 "My family couldn't participate in the last couple of Jordan releases so it felt good to allow them to take part. This collaboration is not only for my blood family but my extended family – all my friends," explains Don C. "I am excited to put family first for this drop and expand my Jordan collaboration to everyone."
Jordan Brand stands for more than a single gender or size run, so it's important that everyone gets the opportunity to be a part of something truly special. The date of the release is no coincidence. The shoes are set to drop on May 13, a day before Mother's Day, and the color, close to a dusty pink, is a perfect match for that weekend.
"I thought pink was swag, but my boy [at Jordan Brand], was the one who picked the actual pink and was like 'yo, we should roll with this color," Crawley explains.

The swag isn't just in color, though. It's also stitched into every piece of the shoe. When the Jordan 2 was introduced in the 1980s it was produced at the highest standards in Italy, and every pair of Just Dons represents an extension of that heritage.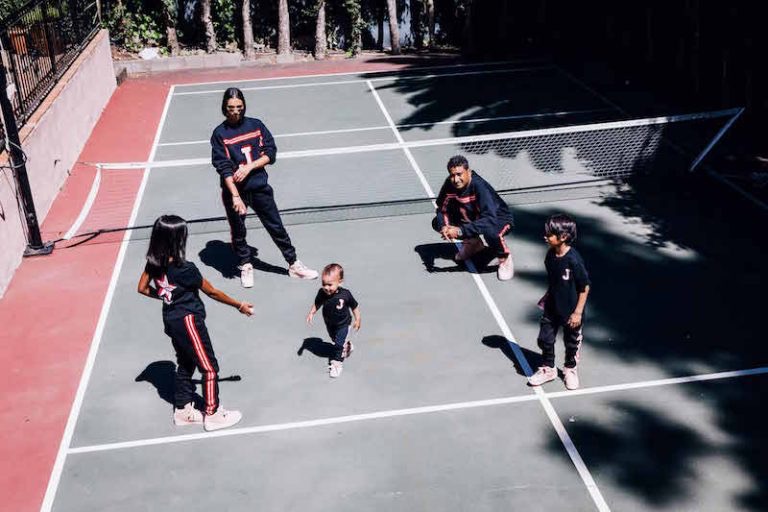 "The Air Jordan 2 is one of my favorite Jordans because it was the originator of luxury sportswear," Crawley says. "When Nike produced the first pairs in Italy they really had a take on quality fabrication of a basketball sneaker so that's why to me it's one of the most iconic silhouettes of all time and it is the originator of luxury sports shoes."

Crowley has created his own micro industry around producing the most luxurious sportswear out there, a pattern that the Jordan 2s fit neatly into. But he does all of it for his family.

"My family motivates me every day," Crawley says. This newest Just Don Jordan 2 is the perfect opportunity to let that motivation express itself in quilted leather and supple suede – a gift from Crawley to those who are normally left out.

Catch the Just Don Jordan 2 in Grade School and Big Kids' sizing on May 13 at US retailers, listed below, and the Just Don website.
Atlanta
Wish
Boston
Concepts
Brooklyn
Kith
Charlotte
Social Status
Chicago
32 South State
RSVP
Cleveland
Xhibition
Lafayette
Sneaker Politics
Lexington
Oneness
Miami
Sole Fly
Norfolk
Crème
Orlando
Trophy Room
Philadelphia
Ubiq
Toronto
Capsule