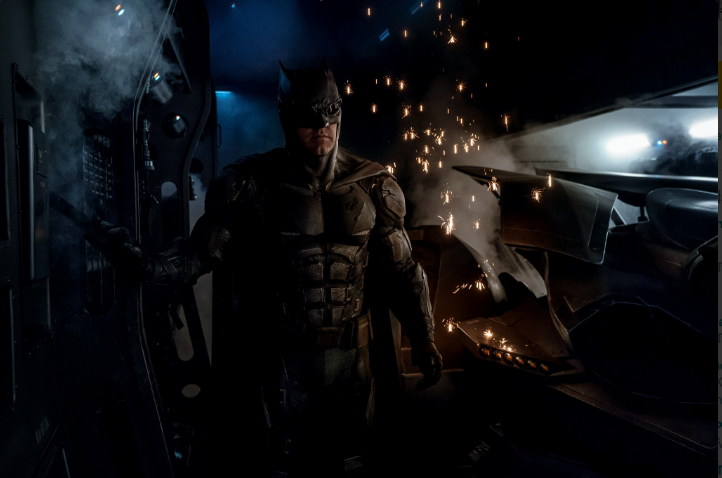 After the trailer of the Justice League movie dropped, DC fans everywhere went crazy around the idea that the 7 greatest superheroes ever, would finally assemble on the big screen. With Justice League set to release late in 2017, the actual filming of the movie will be wrapping up by the end of this year. With that being said, Zack Snyder has never been one to shy away from showing fans some aspects of the movie. There had been rumors that Ben Affleck, who will reprise the role of Bruce Wayne Aka Batman, will be dealing with a lot more technology in this next Justice League movie, even creating gadgets for the team to use. It's also been rumored that theirs going to be some altercations to his batsuit, and may even add more different tactical suits to his arsenal.
Now those rumors have become a reality with Justice League Director Zack Snyder has revealed the Bat's, 'Tactical Batsuit', which features black goggles, behind his eyes, which reportedly give it the same white eye effect that it has in the animated series. Per Snyder's Twitter:
Homestretch. Last day filming Batman in the new Tactical Batsuit.#JusticeLeague #Batman pic.twitter.com/GMJ9aoYVKJ

— ZackSnyder (@ZackSnyder) September 14, 2016
Here's the picture with a little bit more light. (Via World Of Flash Instagram):
So far, a lot of people are not happy with the suit because of the resemblance to DC Comic Book's and Watchmen character Night Owl, and although there are some striking similarities, I say so be it. What did you expect? Zack Snyder was the director for the Watchmen movie, and Batman himself has had his own battles with Owls, in the Night of Owls comic book series, and has had to face off against an owl-version of himself in a different universe. With Justice League set to release in November of 2017, we can expect Snyder to drop tons of more hints.