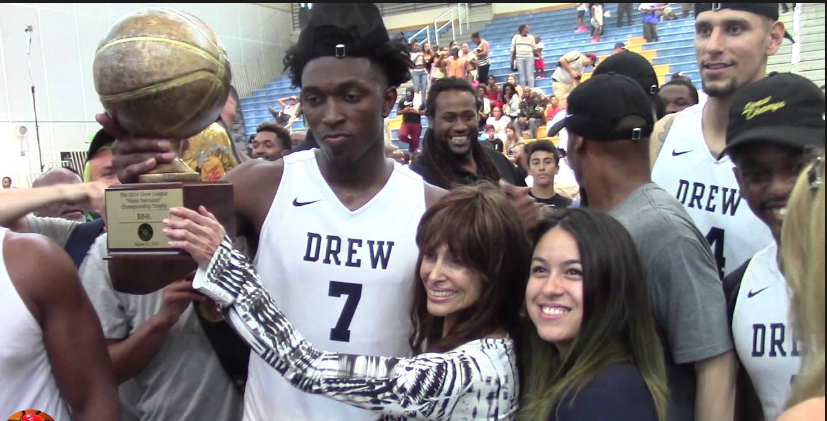 The Drew League is officially over! Which means we're getting one step closer to NBA basketball, but before the action starts in October, NBA players are in their respective mens leagues and charity tournaments trying to refine their game before training camp starts. In this years, Drew League championship game the BB4l team led by Pistons Stanley Johnson and former NBA point gaurd Baron Davis beat the #Juglife team led by Javale McGee, 91-80. It was a nail biter and a close one until the very end, both sides envoking emotions during the game, and competing hard until the end, but BB4L pushed passed to win the final.
Check out the all the action from the championship game, including the highlights from Stanley Johnson, Javale McGee, and Brooklyn Nets guard Casper Ware Jr, who went off for 5 straight 3-pointers in the 4th quarter (Via BallerVisions2):
Could this be Baron Davis last game as a Drew League legend? Could he be making his much anticipated return to the NBA? We won't know anytime soon, but for now, him and his BB4L squad are probably enjoying their championship victory.