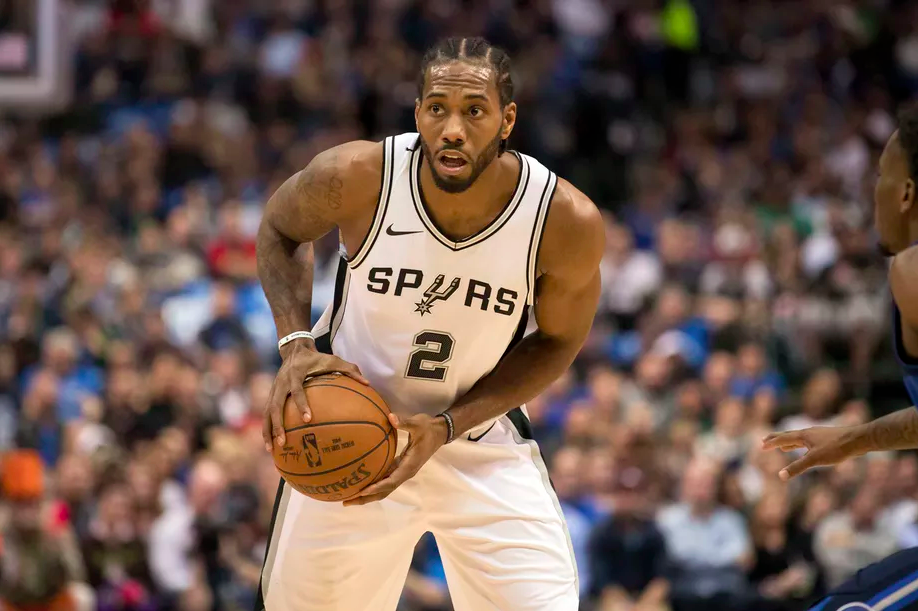 The San Antonio Spurs' handling of Kawhi Leonard's quad injury is one of the more fascinating stories of the NBA season. He has mysteriously not played, not been around the team, and generally absent from the team. The odd nature of the injury is just as troubling for other Spurs players as it is for fans. San Antonio point guard Tony Parker weighs in and compares Leonard's injury to his own. This from Tom Orsborn of the San Antonio Express:
Tony Parker on his return from the career-threatening quad injury he suffered last May: I've been through it. It was a rehab for me for eight months. Same kind of injury (as Kawhi), but mine was a hundred times worse. But the same kind of injury. You just stay positive."

— Tom Orsborn (@tom_orsborn) March 23, 2018
Tony also said he never considered getting a second-opinion after he tore his quad: "I could have gone anywhere, but I trust my Spurs doctors. They have been with me my whole career. They know my body better than anybody…I feel like we have the best medical team in the world."

— Tom Orsborn (@tom_orsborn) March 23, 2018
These comments are very outside of the norm for San Antonio. Normally they are a stable organization with very little animosity, but this season has been an anomaly. The Spurs reportedly held a player's meeting imploring Leonard to return. Several players refuted those claims, saying the meeting was not just about their star forward returning. Regardless, this has been one of the strangest Spurs seasons in recent memory.