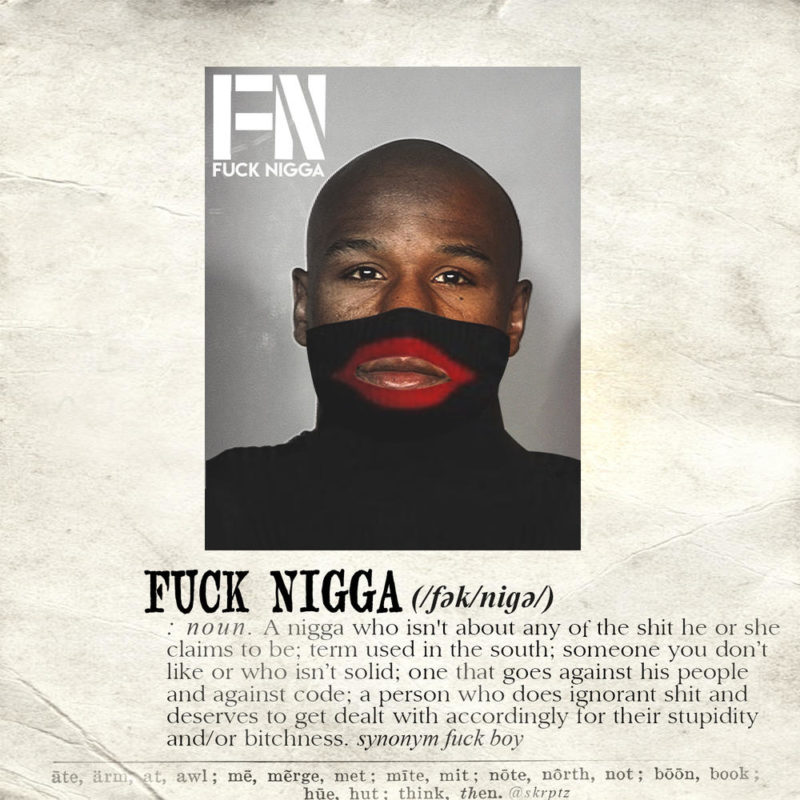 T.I. has released a diss record dissing Floyd Mayweather for going against the Gucci boycott.
Gucci recently came under fire for releasing a wool sweater that resembles blackface. Gucci has since apologized and removed the offensive sweater from both online and physical stores.
T.I. made a call to action on social media, asking fans and friends to boycott the designer brand for the next three months.
In a short interview with TMZ Sports, the platform spoke to Floyd Mayweather who was on his way to the Gucci store. When asked about the controversial sweater and the boycott, Mayweather responded, "I'm not no follower, I do what the f**k I wanna do."
T.I. has now dropped a diss track called "F*ck N***a" addressing Mayweather and his support of the brand. The cover of the diss track is a mug shot of the boxer with the sweater photoshopped onto his face. It also has the definition of the song title written below it.
The rapper refers to the boxer as greedy and selfish on the track, and he also slams his lack of awareness and charitable efforts to the black community.
Listen to the diss track below.