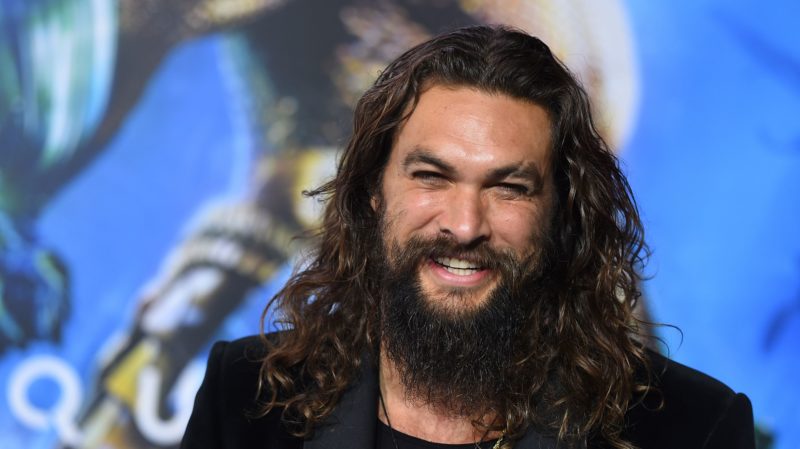 Denis Villeneuve's Dune has added another big name to its call sheet, Aquaman himself. Jason Momoa is finalizing talks to join the massive cast of the upcoming reboot, according to Variety. Timothee Chalamet, Javier Bardem, Stellan Skarsgard, Dave Bautista, Josh Brolin, Oscar Isaac, and Zendaya are already set to appear.
Denis Villeneuve is best known for Arrival, Sicario, and Blade Runner 2049. He co-wrote the Dune script alongside Eric Roth and Jon Spaihts. Villeneuve will also produce the film alongside Mary Parent and Cale Boyter. Brian Herbert, Byron Merritt, Thomas Tull, and Kim Herbert will serve as executive producers.
Dune follows the saga of the desert planet Arrakis. The only planet that produces a valuable resource, Arrakis becomes a battleground after the emperor betrays Paul Atreides (Chalamet), the planet's young ruler. Atreides then leads an uprising to take back his home. Momoa will play Duncan Idaho, a loyal swordmaster to the Atreides family.
Momoa is still coming down from the massive success of last year's Aquaman. Most recently, his reprised that role in The Lego Movie 2: The Second Part. He's currently filming the series See, for Apple.
Dune will begin production sometime later this year, with an expected 2020 release.