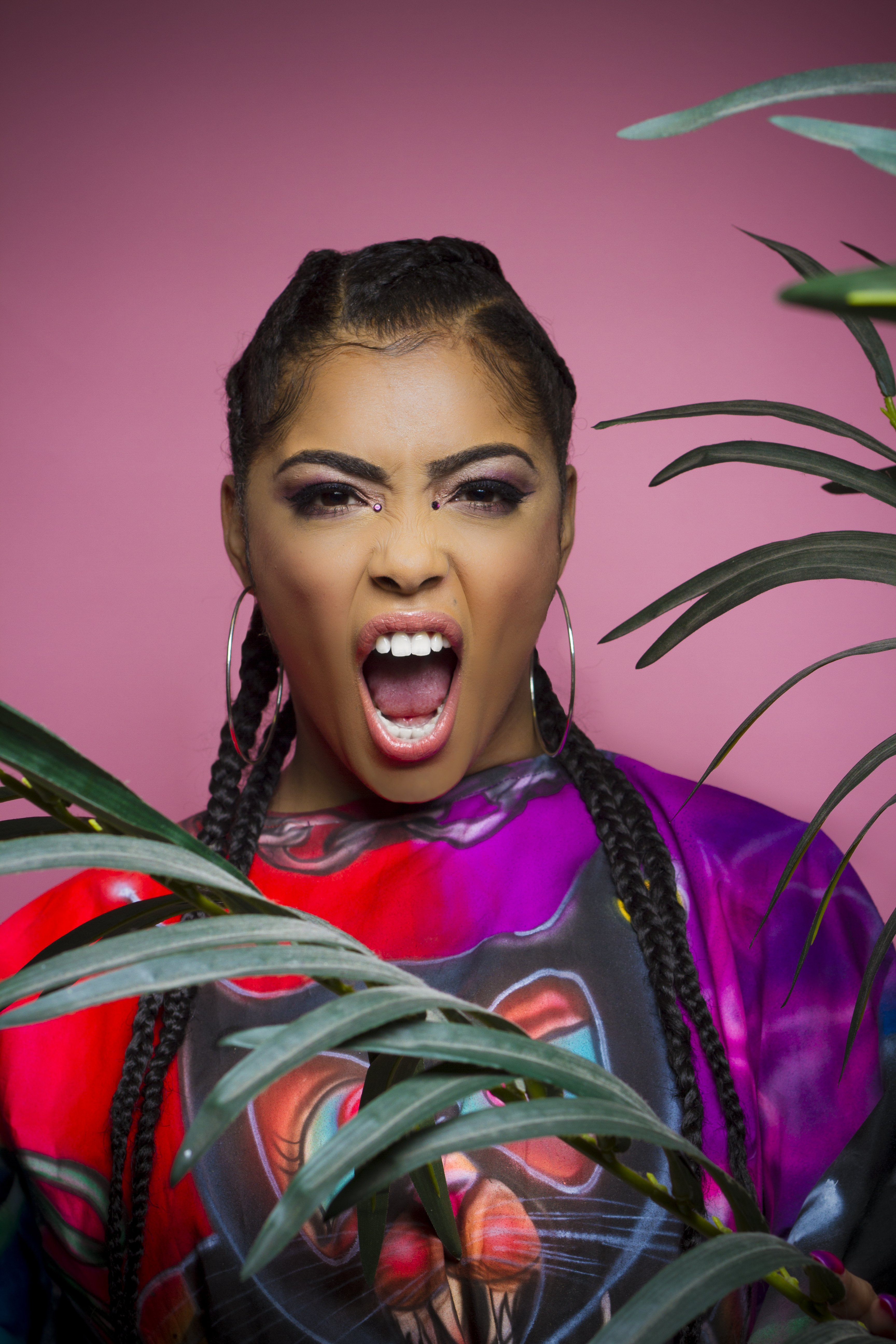 Empowerment is defined as the process of becoming stronger and more confident, especially in controlling one's life and claiming one's rights. The strength of women should never go overlooked, be taken for granted, or taken advantage of. It's not only important to protect our women, but taking the time to understand where they came from and how it shaped who they are today matters. I had the privilege of chopping it up with Brooklyn's own, the incredible Nitty Scott. We talked about the source of her strength, a man's role in pushing empowerment forward, and a few other gems. Get familiar.
Mariano: Who was the first woman you looked to as a symbol of what being strong truly meant?
Nitty Scott: I have to say my Abuela (grandmother). She passed away last year, and even though I miss her dearly, I'm happy that she's been given eternal rest after living a very difficult life. Born into poverty in Puerto Rico, she lost her parents at a young age. In her lifetime, she had seven children, three of which were born paralyzed from the neck down from muscular dystrophy; one of her daughters was stillborn, and another son died in a tragic accident. She dedicated her entire life to taking care of her disabled children and outlived her husband, who she painfully missed. I honestly never saw her do anything but serve God, her children, and her grandchildren – the most selfless and resilient person I ever encountered. I know that I carry her strong spirit within me to this day.
"I proudly resist as an Afro-Boriqua, bisexual, indigenous woman with PTSD, advocating for these communities, navigating the system and creating critical dialogue via the platforms I have."
"La Diaspora" is not only phenomenal visually, but the message itself is brilliant. My favorite line is "I feel as if I am sunshine with a pulse". Considering your background in creative writing, could you see yourself one-day writing books centered around empowerment?
Thank you so much! I definitely started as a poet and creative writer, so I always incorporate my spoken word into the music. I absolutely want to write books one day, maybe an autobiography or manifesto, as well as other topics I'm passionate about. You could even say that I had dreams of being an NY Times bestseller before a Grammy winner! I think the sky is the limit for me.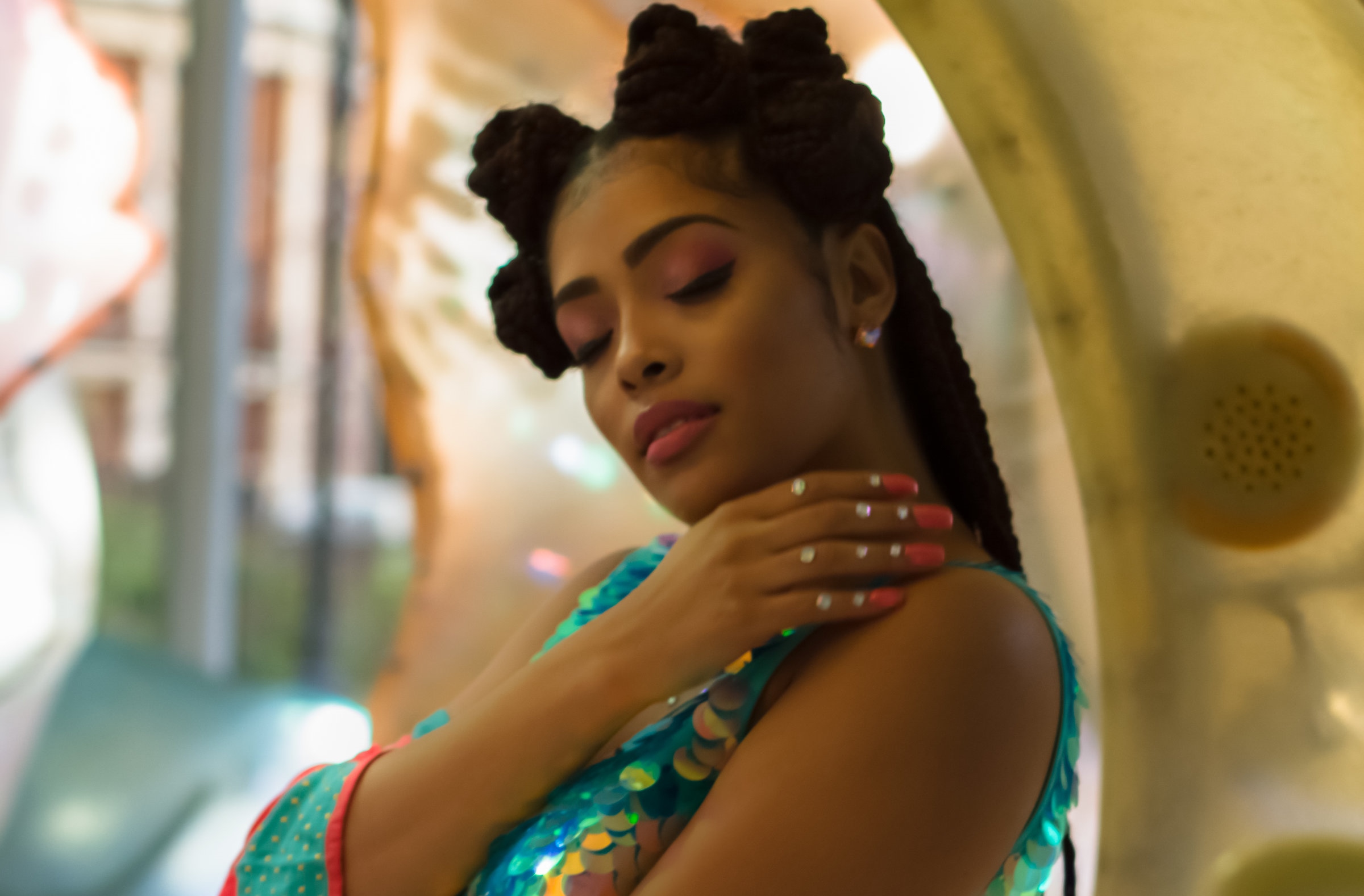 What restrictions do you see society unfairly place on women, especially women of color, and how do you see yourself breaking down those barriers?
I mean, we live in a patriarchal society, to begin with, so I feel that women are born fighting for their own autonomy, agency, and equality in general, all around the world. Mainstream feminism also frequently excludes women who exist at the intersections of oppression, particularly women of color. I started off noticing and speaking on sexism/misogyny within my experience in hip-hop culture — the policing & objectification of our bodies, pimp-ho dynamics, limited identity representation — but quickly realized that those issues were also reflections of the greater issue of women's humanity. Globally, we are still confronting the rights of girls to be educated, reproductive rights, menstruation as social stigma, wage gaps, child brides, the list goes on. I proudly resist as an Afro-Boriqua, bisexual, indigenous woman with PTSD, advocating for these communities, navigating the system and creating critical dialogue via the platforms I have.
How important, and in what capacity, is a man's (could be father/brother/spouse) presence or energy to a woman's progression?
I believe masculine energy is just as vital as feminine energy. Balance must exist, and the presence of both manifests that in a critical way for not just a woman, but an evolving being. I do think that women are much more receptive to this truth, however. Lol.
In an era where so many do things strictly for "the bag", what keeps you focused on remaining true to the art and where do you see yourself once you're done making music?
While there is a beauty of being able to make a living off my work, I refuse to cheapen its preciousness and personal significance to me. I've even struggled with my relationship with my art because sometimes I feel like I took a thing I loved, commodified it and made it for everybody. So I think I strive to keep that relationship pure now and always revisit why I started in the first place. Like, I basically remain deeply attached to the work, even when the industry wants me to be detached. Where they see UPC codes, I see a piece of me. When my professional music journey is over, I see myself doing a lot of philanthropy and humanitarian work … and motherhood!
Beautiful words and a unique perspective from an amazing woman. Nitty Scott's energy is exactly what young women who may be still trying to figure things out need to be exposed to. She speaks for the ambitious, creative women who refuse to be viewed as anything less than the greatest gift to the world. Spread love, it's the Brooklyn way.