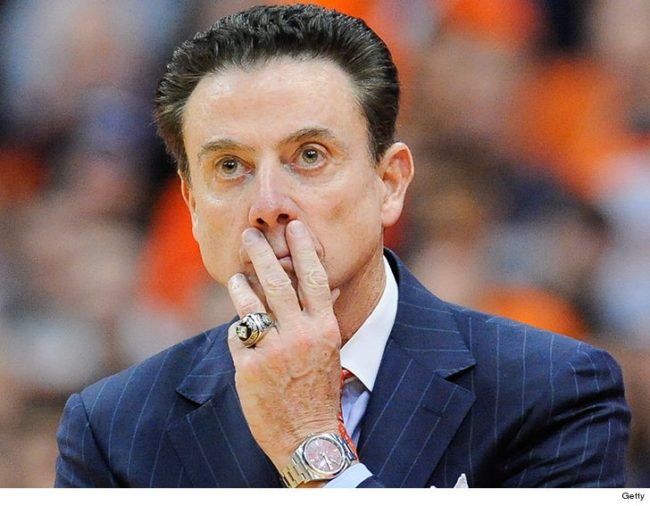 NCAA legend Rick Pitino is finalizing an agreement with Greek powerhouse Panathinaikos, as first reported by Chris Sheridan and then confirmed by Adrian Wojnarowski of ESPN. The final details of the agreement between the two sides should be completed soon and he may coach his first game in Greece right after Christmas, Wojnarowski added in another tweet.
Pitino, 66, has been willing to get back to the coaching life after the noisy end of his long experience with Louisville. This will represent his first coaching job overseas, although he has already coached Puerto Rico NT recently. The contract that Pitino will sign with Panathinaikos is expected to last until the end of the season, according to Wojnarowski.
This has been a very busy day for Panathinaikos. Just a few hours ago, the team owned by the irascible Dimitris Giannakopoulos decided to fire coach Xavi Pascual after a heavy loss in Euroleague game against Real Madrid, as reported by Greek website SDNA. In the next Euroleague game against Olimpia Milano, the team will be coached by assistant Giorgios Vovoras. The president of the team has already decided to fine all the players on the roster after their poor performances in Euroleague. In fact, Panathinaikos currently sits at the 10th place of the top European competition with a negative record of 6 wins and 7 losses.
Giannakopoluos is not new to these kinds of reaction and in the past has been fined several times by the Euroleague for his criticism against the referees and the Euroleague organization. Pitino will need to adapt to a very different kind of environment in Europe, especially in Athens where the passion for basketball sometimes reaches levels of intensity really close to the madness. Pitino's final goal is to get back on an NBA bench after his poor experience with the Boston Celtics and this chance he's taking with Panathinaikos may help him.
After Larry Brown, who signed with Italian side Fiat Torino this summer, Rick Pitino will become the second Hall of Fame coach heading to Europe. Brown's experience with Torino has been kind of a disaster so far, but Pitino will definitely have a much better roster in Greece. Panathinaikos can count on former NBA players like Nick Calathes, Georgios Papagiannis and Thanasis Antetokounmpo, Giannis' brother, and several experienced Euroleague players such as Stephane Lasme, Deshaun Thomas, Keith Langford, and Matt Lojeski.