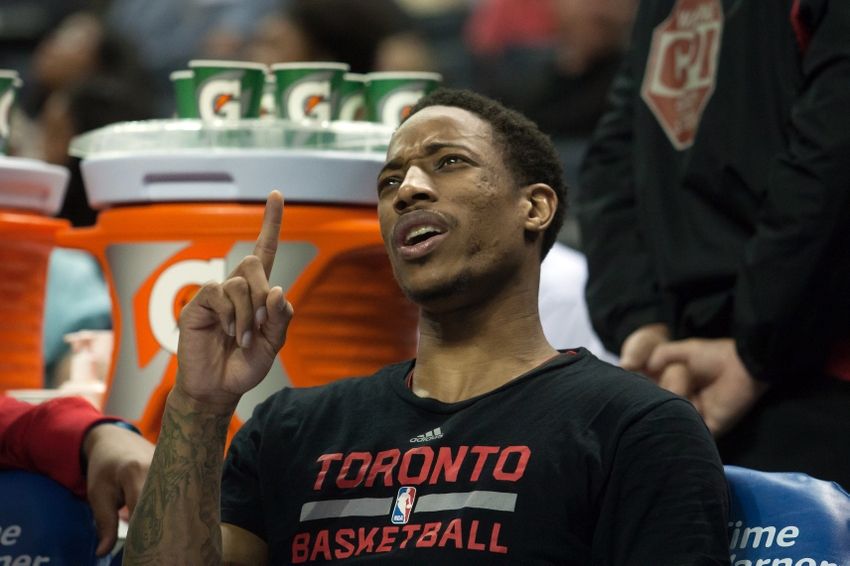 The Toronto Raptors were eliminated from the Eastern Conference Playoffs in the East Finals to the Cleveland Cavaliers in 6 games. In my 11 years of being a Raptors fan, I didn't think I would be saying that sentence. The Raptors in their franchise history have gone through their ups and downs (mostly downs) but this year, beat all odds, and went to the East Finals, which many presumed wouldn't happen. Thanks to the stellar play of All-stars DeMar DeRozan and Kyle Lowry, along with a cast of gritty defensive players, the Raptors enjoyed their best season in franchise history; winning 56 games, and getting out of the 1st round of the NBA Playoffs for the first time since 2000.
Now that the Raptors have hit offseason mode, there are some concerns around the roster heading into free agency. Two key players, in DeMar DeRozan and Bizmack Biyombo are unrestricted free agents this summer, and they are going to get paid. Biyombo, who had his best regular season yet, is looking for a big pay raise from the $2 million he was making in Toronto compared to the $16 he's projected to make this season. DeRozan on the other hand is a player that at times commends a max contract, something that is most likely to happen this summer. Raptors GM Masai Ujiri knows how important both players are to the organization and his intentions we're clear in his press conference today. According to Bruce Arthur of the Toronto Star and Michael Grange of Sportsnet:
Masai on Biyombo and DeRozan: "We're proud of those guys and we want to being them back." On Casey: "That will be done in our sleep."

— Bruce Arthur (@bruce_arthur) May 30, 2016
Our #1 goal is to bring DeMar back to our organization … — Ujiri

— Michael Grange (@michaelgrange) May 30, 2016
DeRozan has showed a willingness to want to return to Toronto, calling it his home and the destination he wants to end up in free agency. The Lakers, despite being interested in the All-Star guard at first, are now pulling back their claims, saying they're not 'too high' on the home-town native DeRozan. There will be other teams interested in bringing in DeRozan's abilities, but it looks like he will be returning to the Raptors this season. The Raptors have cap space enough to sign a max player, which means they can target the likes of Kevin Durant, Al Horford, or any of the biggest free agents, even if DeRozan doesn't pan out.