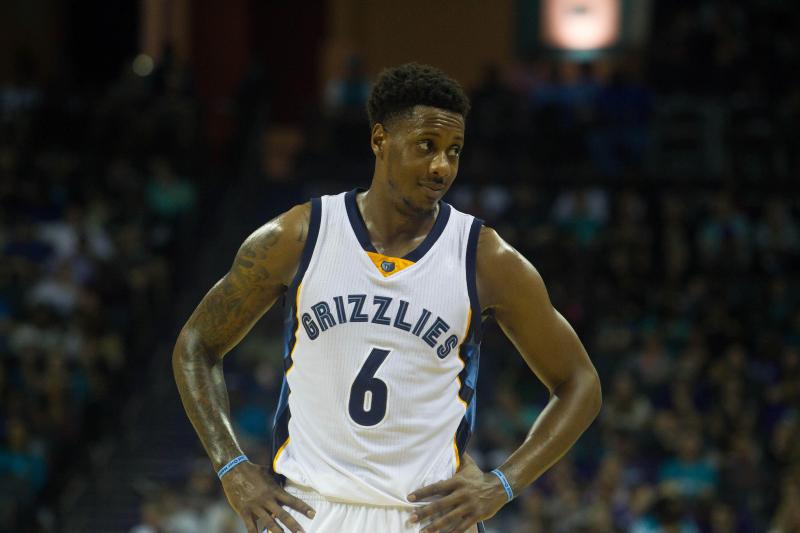 Fresh off acquiring Kings star DeMarcus Cousins, the Pelicans have more to do. New Orleans is set to hold a workout in an attempt to fill out the rest of their roster. According to a tweet from ESPN's Marc Stein, the Pelicans are going to work out guards Mario Chalmers, Quinn Cook, Reggie Williams, and Hollis Thompson.
Guards that the Pelicans will work out this week include Mario Chalmers, Quinn Cook, Reggie Williams and Hollis Thompson, per league sources

— Marc Stein (@ESPNSteinLine) February 21, 2017
After the Cousins trade, the Pelicans roster is left pretty thin at the guard spot. Buddy Hield, Langston Galloway, and Tyreke Evans are all headed to Sacramento and capable guards, so team's pursuit is not unjustified. Currently, Jrue Holiday is the only guard on the roster averaging double-digit points.
Chalmers has already worked out with the Cavaliers, but wanted a guaranteed contract and was passed up. He says he is mostly fully recovered from achilles surgery, so his value is on the rise especially as teams get desperate to add players.
Quinn Cook is the most interesting name out of this bunch. Cook, who currently plays for the Cavaliers' D-League team the Canton Charge, is averaging 26 points and 6.8 assists per game. The former Duke product was also named D-league All-Star Game MVP and could be a great "low-risk high-reward" type of asset. D-League players have shown lately they are no slouches either, just ask Yogi Ferrell.
Hollis Thompson was waived by the Sixers earlier this season and spent time with the Spurs D-League affiliate. Reggie Williams was waived earlier this season by the Pelicans to make room for Donatas Montiejunas. Both will figure into the mix for the open Pelicans spot.
The Pelicans currently only have one roster spot open after the trade, but the next several days could change that. New Orleans has a surplus of big men now with Omer Asik, Alexis Ajinca and Terrance Jones also on the roster. The team would be better off trading one or even two of these pieces in order to clear roster room and cap space.