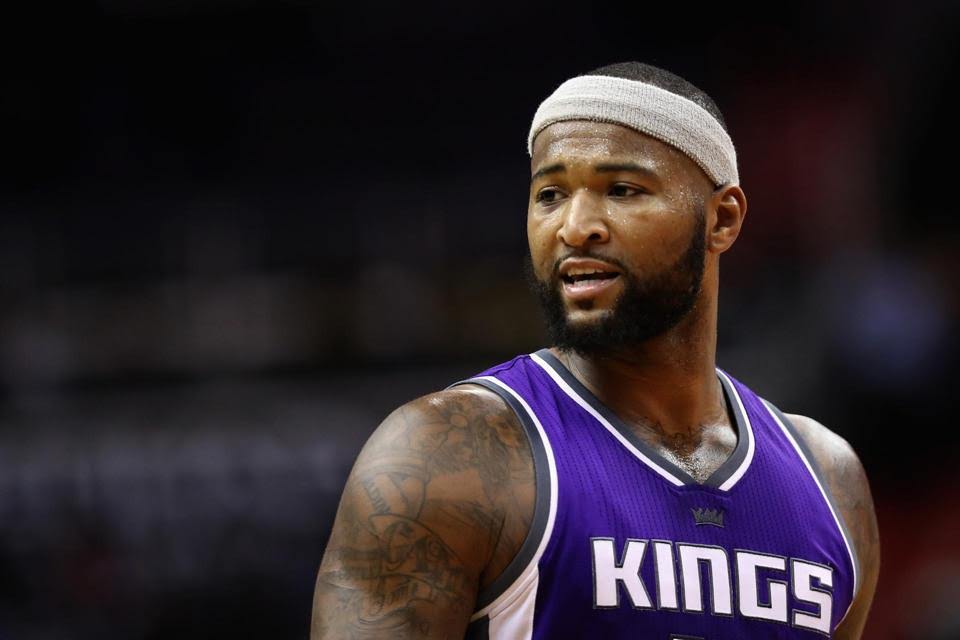 Update:
The Kings have also sent Omri Casspi to the Pelicans. Langston Galloway, sent back in the deal, will reportedly be waived by Sacramento.
Sacramento is sending forward Omri Casspi to New Orleans in DeMarcus Cousins trade, league sources tell @TheVertical

— Shams Charania (@ShamsCharania) February 20, 2017
The Pelicans are including guard Langston Galloway in deal to the Kings, who'll likely be waived, league sources tell @TheVertical.

— Adrian Wojnarowski (@WojVerticalNBA) February 20, 2017
The Sacramento Kings have reportedly traded all-star center DeMarcus Cousins to the New Orleans Pelicans for a package involving Pelicans rookie Buddy Hield and a first round pick. The deal was first reported by The Vertical's Adrian Wojnarowski.
Sacramento has agreed to trade DeMarcus Cousins to the New Orleans Pelicans, league source tells @TheVertical.

— Adrian Wojnarowski (@WojVerticalNBA) February 20, 2017
Deal with the Pels includes guard Buddy Hield, and a 2017 first-round pick to the Kings for Cousins, league sources tell @TheVertical.

— Adrian Wojnarowski (@WojVerticalNBA) February 20, 2017
ESPN's Marc Stein reports the full return including Tyreke Evans and Langston Galloway.
Buddy Hield, Tyreke Evans, Langston Galloway and a future first- and second-round to Sacramento for DeMarcus Cousins, league sources say

— Marc Stein (@ESPNSteinLine) February 20, 2017
The move came as a shock despite rumors earlier on Sunday that Sacramento had had talks about moving the talented big man. All previous reports and quotes had mentioned that Cousins would likely be signing an extension in Sacramento following the season. But there have been some discussions of Kings' owner Vivek Randive waffling on a long-term commitment to Boogie.
Cousins has been his usual self this season, leading the Kings to inclusion in the race for the West's eighth seed. His 27.8 points per game are the most in his seven-year career and he has added 10.7 rebounds per game.
Cousins has long held a reputation as a hot head and he has not always gotten along well with management and coaches. Of course there has always been two sides to that story and Sacramento has not exactly built good teams around their franchise center.
The trade became likely as Cousins played only two minutes in the All-Star game, seemingly being held out for reasons related to negotiations. Cousins did dismiss that thought, however, saying he told the West coaches that he was "dinged up" and did not want to play too many minutes.
In NOLA, Cousins will have a shot to start fresh. He will have a shot to rebuild his image and more importantly, he will have a chance to finally make the postseason for the first time in his career. He will be paired with a fellow Kentucky Wildcat in Anthony Davis, creating the best big man duo in the NBA.
The Kings meanwhile, will look to start anew, themselves. With a package of a young player (if Hield is indeed included) and draft picks, Sacramento can rebuild, hoping to create a sustainable and more well-rounded future. It's hard to believe that they could not receive a better offer with rumors that several other teams were interested. Nevertheless, the deal is as good as done.
The Cousins era in Sacramento is over. The Boogie-Brow era in New Orleans has begun.