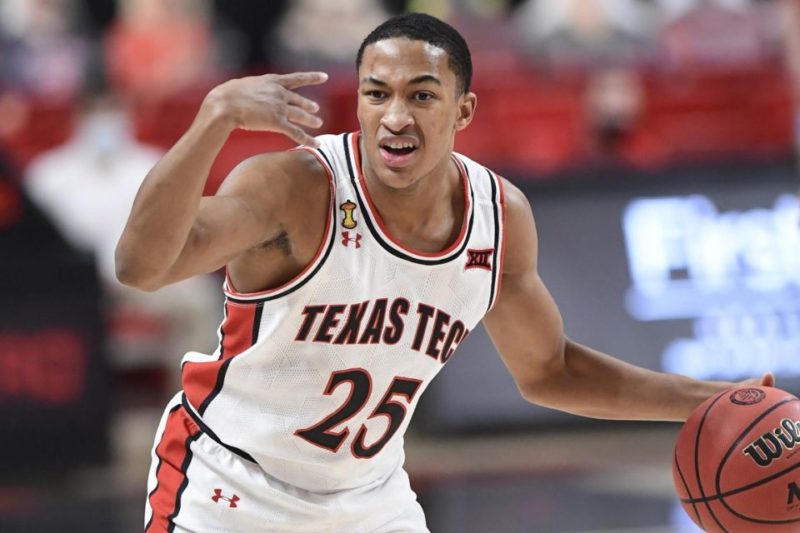 The Texas Tech Red Raiders are off to a great start with a 9-3 record, but the program did get some bad news this week. Nimari Burnett has announced that he will be leaving the Texas Tech program and will look to enter the Transfer Portal. The news isn't surprising considering the freshman was only averaging 17.7 minutes per game and less than stellar numbers on the court. Burnett committed to Texas Tech last year and at the time was the program's top-rated recruit ever.
Texas Tech's true freshman Nimari Burnett confirms to @Stockrisers that he will leave the program and explore a transfer. Long line of suitors expected here for the McDonald's All-American.

Louisville, Michigan, others were involved the first time around, along with Oregon.

— Jake (@jakeweingarten) January 7, 2021
The lack of playing time for Burnett is likely due to the success of the team's top three scorers who are all guards just like the freshman. Transfer Mac McClung, sophomore Terrence Shannon Jr., and junior Kyler Edwards are all just playing better for the program right now. Those performances combined with Burnett's lackluster play has led to the limited minutes avalible. The freshman averaged just 5.3 points on a field goal percentage of just 28 percent. Pair that with 1.8 rebounds and less than one assist and it becomes clear why he wasn't playing more.
The best course of action here may be a change of scenery. Burnett has some real potential and was ranked high out of high school for a reason. There will be plenty of top programs that will show interest in the young guard. A new NCAA rule may soon pass that will allow him to play immediately next year without sitting out a year. The hope is his new situation will fit him better.