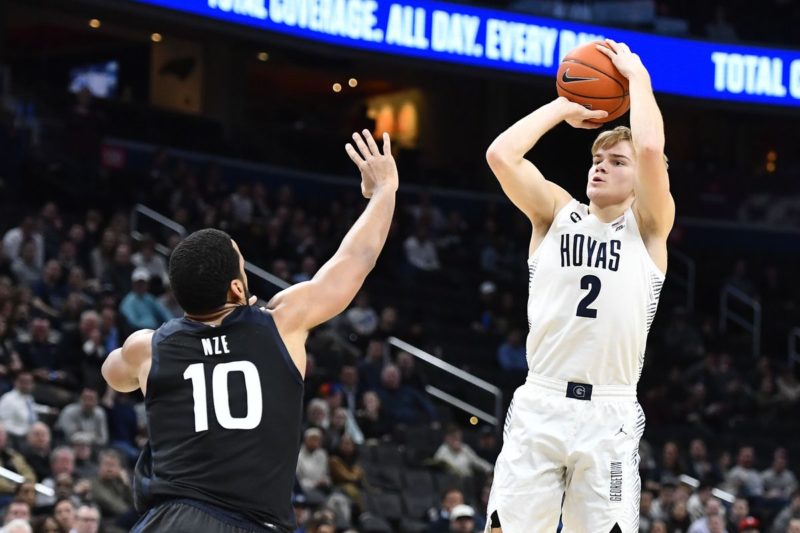 Georgetown transfer Mac McClung announced today he would be transferring to Texas Tech and joining the Red Raiders. This is a huge addition for the Red Raiders, especially with the loss of star guard Davide Moretti. Moretti announced on Saturday that he would be foregoing his final year of eligibility to turn pro in Italy. After withdrawing from the NBA Draft, McClung announced he would be transferring. Although many were expecting McClung to return to college, it came as a shock to some he would be leaving. After cutting his list to seven, McClung chose the Red Raiders. The Red Raiders had an up and down season, going 18-13 and 9-9 in Big 12 play. Tech should be in a good position next year to make another deep run if/and when March Madness happens. 
Wreck em ????? pic.twitter.com/Uv1FohxsB8

— mac mcclung (@McclungMac) May 27, 2020
What Mac McClung Brings to Lubbock 
McClung is a strong scorer, who can score at all three levels. He averaged 15.7 ppg, 3.1 rebounds, 2.4 assists and 1.4 steals this past season. His dunks are what made him an internet sensation in high school and are still electrifying. His outside shooting has been improving, but 32.3% from 3 is not ideal but is better than the 27.7% he shot from deep as a freshman. Mac is also a solid ball-handler and has shown a strong ability to create opportunities for himself and his teammates.  McClung should fit like a glove into Tech's offense and with a better team and coach, Mac might be primed for a strong junior campaign. 
Highlights