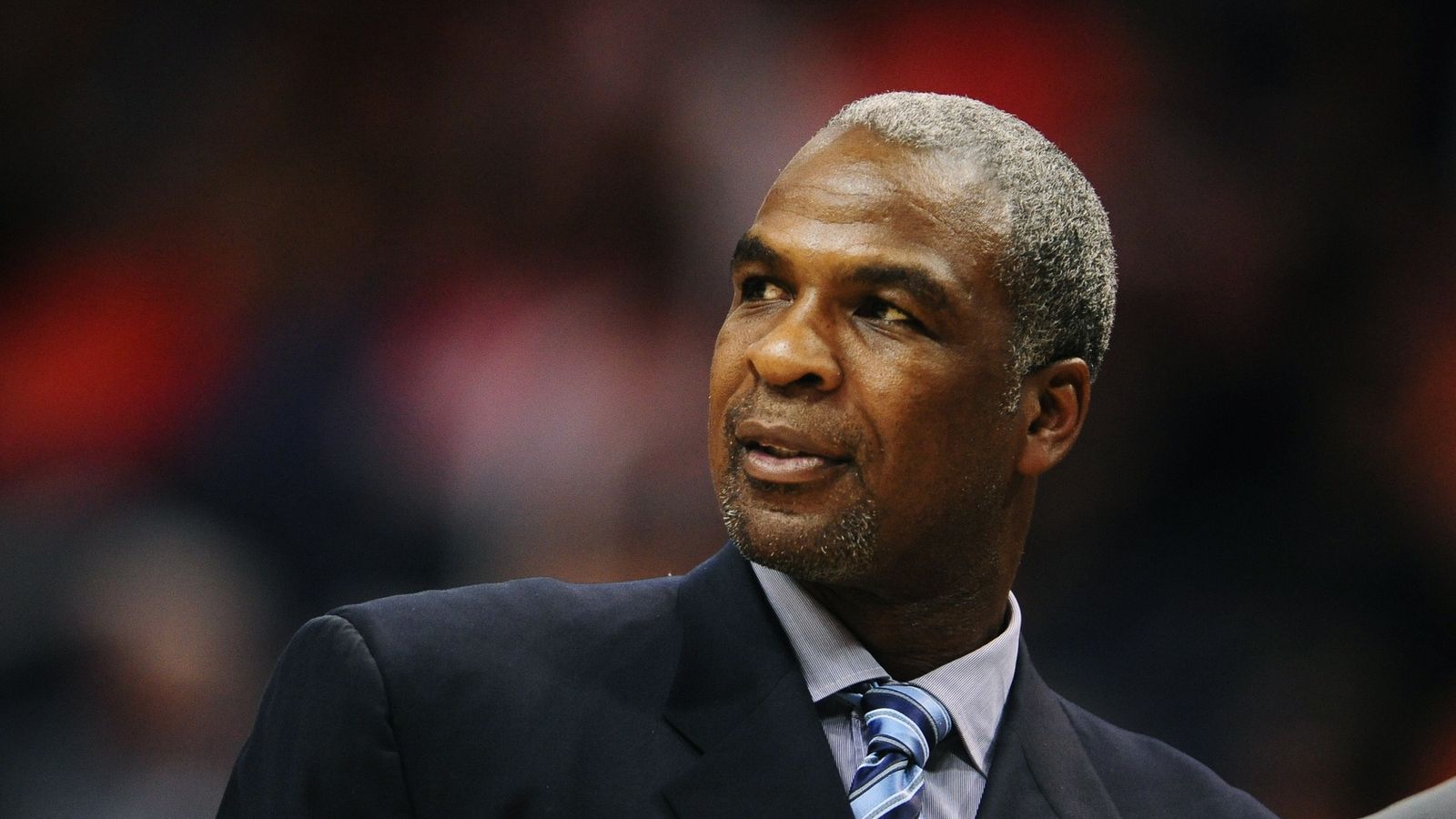 The biggest news in the NBA these days is a public feud between the New York Knicks and former Knicks' great Charles Oakley. Oakley was escorted out of Madison Square Garden on Thursday after an altercation with security and arrested before being released. On Friday, Knicks owner and MSG chairman James Dolan revealed that Oakley has now been banned from the Garden, while insinuating that the former player could have an alcoholism problem.
As news and reports about the incident have flown out, most have taken Oakley's side. After all, he is a Knicks' legend, known for giving his all to the franchise. On the other end, Dolan has been a disliked figure for some time due to how he has run the organization.
Count Chris Smith among those supporting Oakley. The former Knicks' guard (and brother to J.R. Smith, another former Knick) is selling these "I'm With Oakley" t-shirts in the aftermath of the ejection. The shirts are created by New Generation Management, owned by Smith, Daniel Hazan, and Andrew Hoenig.
The shirts are being sold on the website Fresh Brewed Tees and Oakley will be earning a flat-rate for the use of his name although the amount is not clear. The T-Shirts are sold here for $26.99.
J.R. Smith is also joining the movement, sharing the shirt on Twitter and Instagram to promote fans buying them.
Given the people selling the shirts, it's safe to assume we will be seeing a lot of these shirts at MSG in the coming weeks. The Knicks confiscated signs supporting Charles Oakley in the first game since the incident, but removing shirts from people's backs is a much more difficult task.