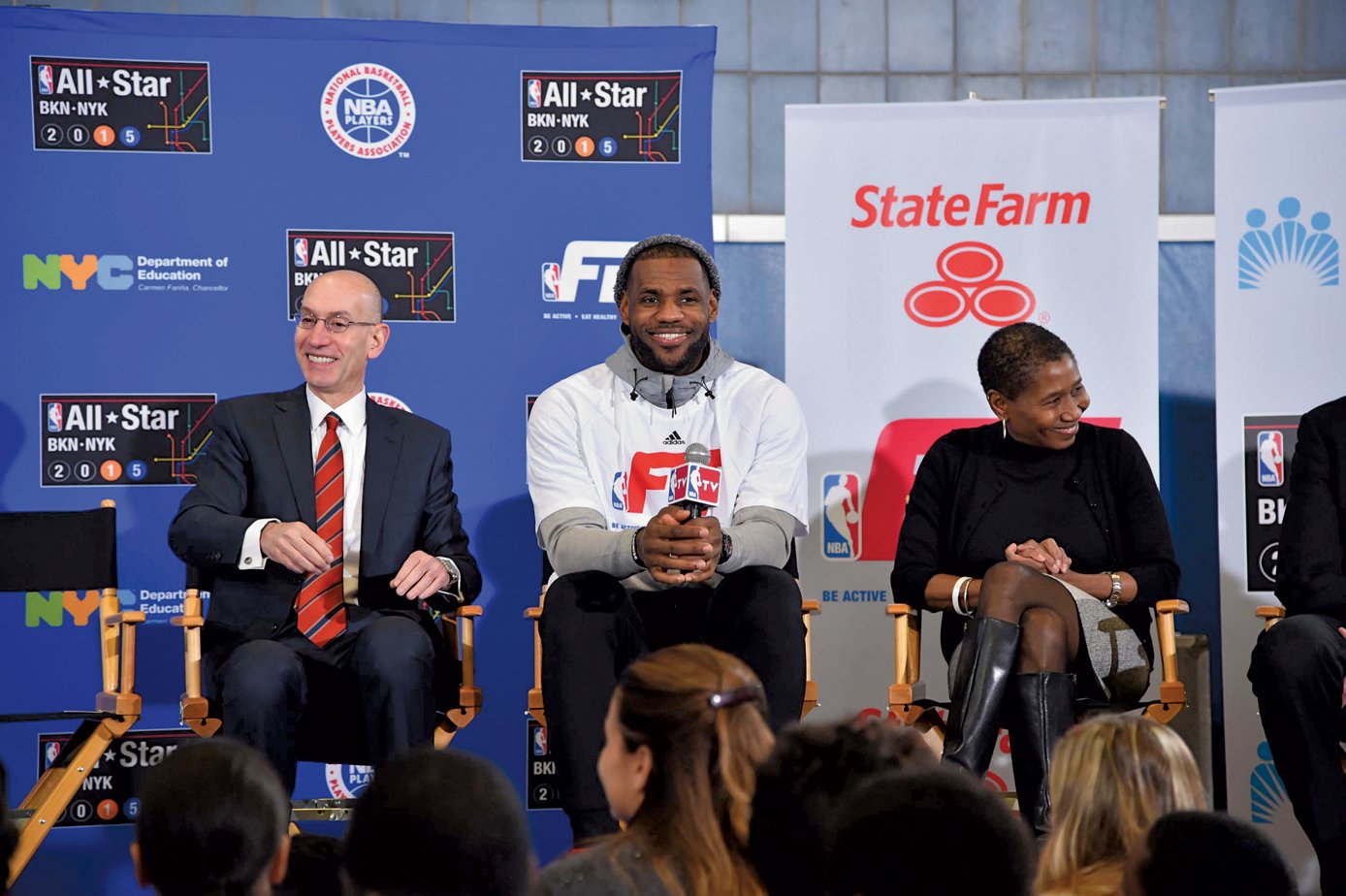 Recently, a saddening string of deaths from former NBA stars reached an almost alarming rate. Former players like Jerome Kersey, Moses Malone and Darryl Dawkins have all passed away in the last calendar year and the reason of death has all been related to a heart issue of some sort.
Now, the NBPA is looking to continue to do well by their former players by wanting to provide cardiac screenings for retired NBA players.
Following from Jackie MacMullan of ESPN.com.
The National Basketball Players Association is working on a program that would fund cardiac screening and supplemental health insurance for its retired players, an initiative expedited by the recent sudden deaths of legends Darryl Dawkins and Moses Malone.

The joint effort between union executive director Michele Roberts and NBA commissioner Adam Silver — at a time when there still may be potentially acrimonious labor negotiations looming for their sides — is intended to ease the health concerns of its retired players.

Roberts said action from the players' association on providing screening for its retired players is "imminent."

"I wish I could give you an exact timetable, but we have to make sure all the components are in place," Roberts told ESPN recently. "I will tell you we hope to have something sooner than later.

"I think both Adam and I feel the urgency. We don't want to lose another player before [taking action]."

Said Silver: "It's an extremely high priority for us. The cardiac issues our players have experienced are well known."

Silver said the NBA is prepared to provide the union with both financial support and a vast array of medical resources, including a prodigious network of cardiologists who have been affiliated with the NBA for years.

Roberts and her staff presented their vision of comprehensive screening for retirees to current players at their annual Las Vegas meeting in July. While union officers (among them president Chris Paul and vice president LeBron James) were keenly receptive, they pressed for more specifics and wanted assurances that the program would be sustainable.

At that meeting, according to union sources, the players voted to set aside funds to implement screenings, with the larger (and more costly) issue of supplementing health insurance to be readdressed at their February meetings, when a more comprehensive blueprint would be available.