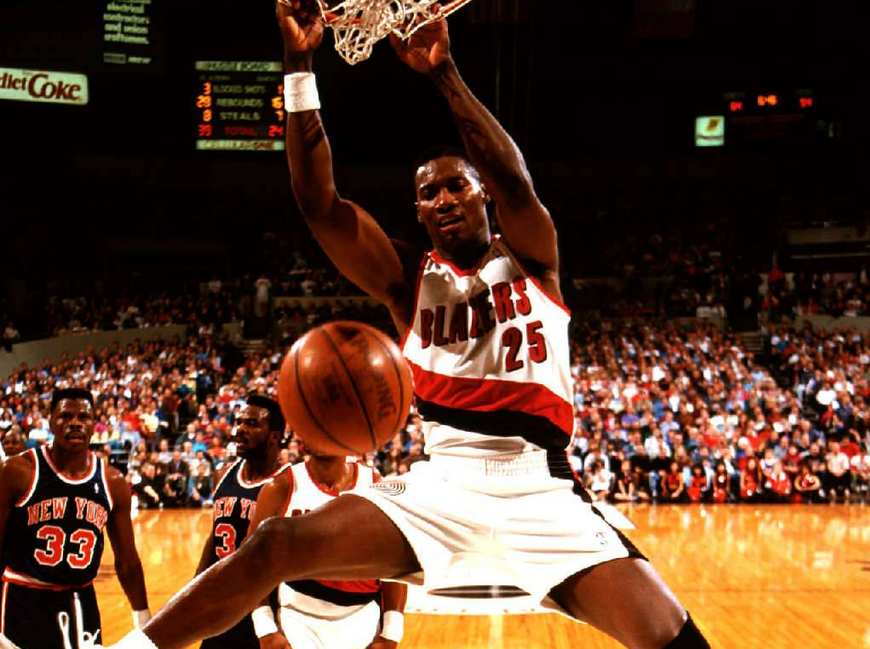 The NBA has lost a member of its family today as Portland Trail Blazers great forward and intimidating force, Jerome Kersey, has passed away at age 52.
Following from Marc J. Spears of Yahoo! Sports
It's with sadness that I have learned that two friends close to former NBA player Jerome Kersey say he died today.

— Marc J. Spears (@SpearsNBAYahoo) February 19, 2015
The cause of his death is currently unknown.
Kersey spent 17 years in the NBA, winning the NBA Championship as a member of the 1999 San Antonio Spurs but for 11 seasons in his career, Kersey was a member of the Portland Trail Blazers.
Kersey was selected in the second round of the 1984 NBA Draft with 46th overall pick by Portland out of Longwood Univeristy. He was a regular off the bench, eventually becoming a starter, and by his third season, he started to come into his own, even coming in second behind Michael Jordan in the NBA Slam-Dunk Competition. He was also named a captain of the Blazers as well.
The 1987–88 was his best season as a pro when he averaged 19.2 points per game and 8.3 rebounds per game for his best statistical season. He eventually became a starter and was part of a strong Blazers team, along with Clyde 'The Glide' Drexler, Kevin Duckworth, Terry Porter and Buck Williams. That core team made it to the NBA Finals in 1990 and 1992, losing both times. In the coming years the younger Clifford Robinson would take his place and Kersey found himself back on the bench for his remaining time with the Blazers, eventually leading to his career ending with him being a journeyman as he joined 5 different teams in his last 5 years in the NBA.
Kersey had been living in the Portland area and working for the Blazers as a team ambassador.
Def Pen expressed our deepest condolences to Kersey's family, friends and Blazers family.
May he rest in peace.