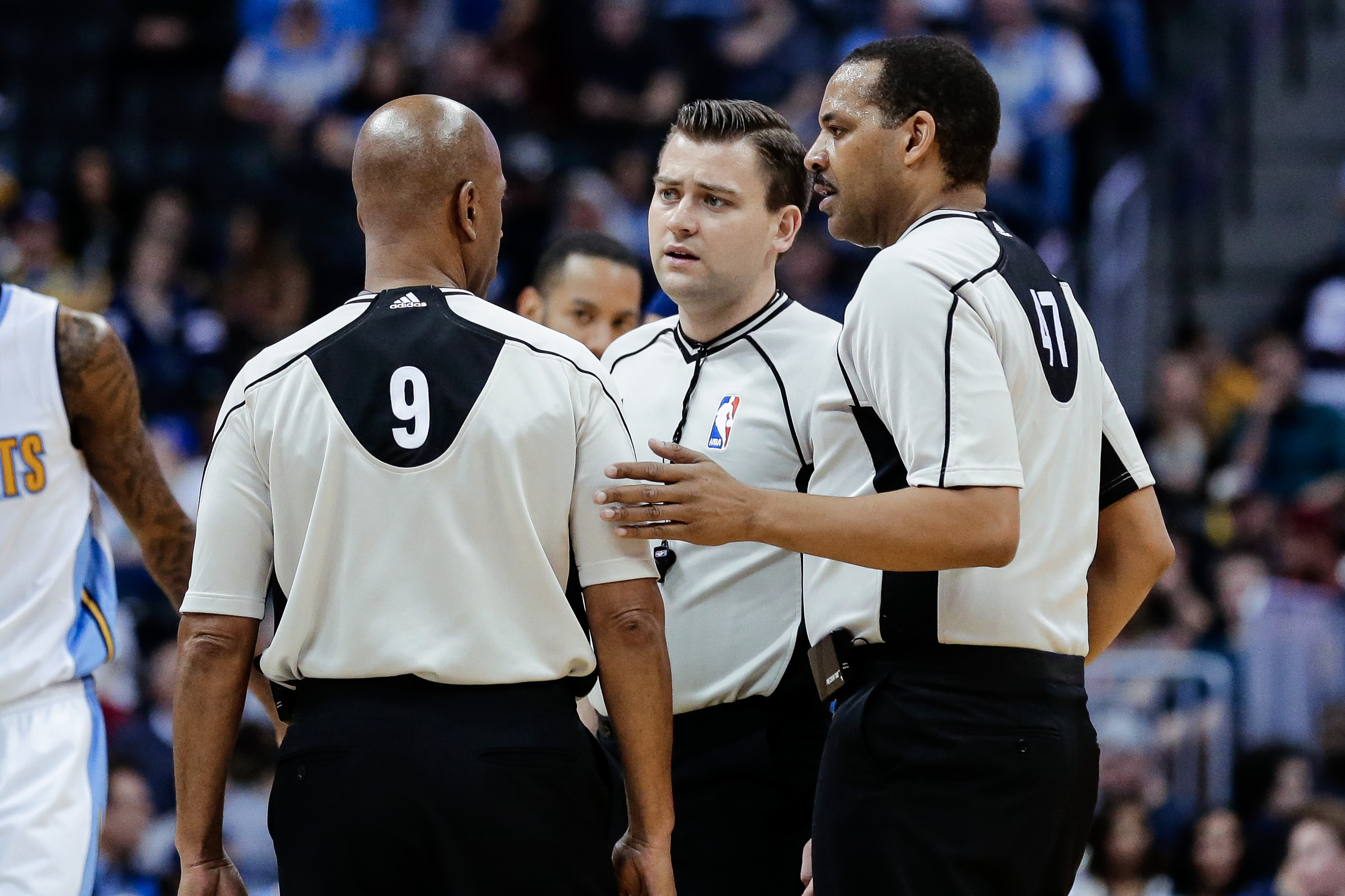 One of the hot-button topics we've seen in the NBA this year has been proper officiating, or the lack thereof. That issue has come up in abundance already this season as it seems now more than ever, referees are managing to mishandle late-game situations that directly alter the outcome of the game.
We saw arguably the most egregious instance of this just last night when Bucks star Giannis Antetokounmpo drove baseline to score the game-winning bucket that downed the OKC Thunder and simultaneously snapped their 6-game winning streak. On the drive, Antetokounmpo's left foot can be clearly seen stepping out of bounds, however, the refs weren't able to review it since no whistle was blown on the play.
Giannis Antetokounmpo appears to step out of bounds on the game-winning play.

Refs did not review this. pic.twitter.com/8vZHnzfVg3

— Def Pen Hoops (@DefPenHoops) December 30, 2017
Now, according to ESPN's Royce Young, the NBA will add plays such as this to to their list of items to discuss during their upcoming meeting in March:
On the heels of Giannis Antetokounmpo's game-winning bucket, on which the Milwaukee Bucks star stepped on the baseline before finishing a dunk to beat the Oklahoma City Thunder, the NBA's competition committee will add that type of play to the agenda for discussion at its meeting in March, league spokesman Tim Frank said Saturday.

Under the current replay rules, the play was not reviewable because it did not meet the criteria to trigger a review.
NBA's officiating is currently in hotter water than ever and rightfully so. Even before last night, we saw refs manage to miss what appeared to be two late foul calls on Kevin Durant during the Warriors matchup with the Cleveland Cavaliers on Christmas Day, among other examples.
Referees are able to review multiple things in the final 2 minutes, but too often the game comes down to one blown call that wasn't able to be reviewed. This has led many to question what the point is of replay review and L2M reports if the outcome of the game can still be compromised.
Though the NBA referees and a group of players have already agreed to meet to air things out, seeing the league take another step towards eradicating this replay issue is at least encouraging.