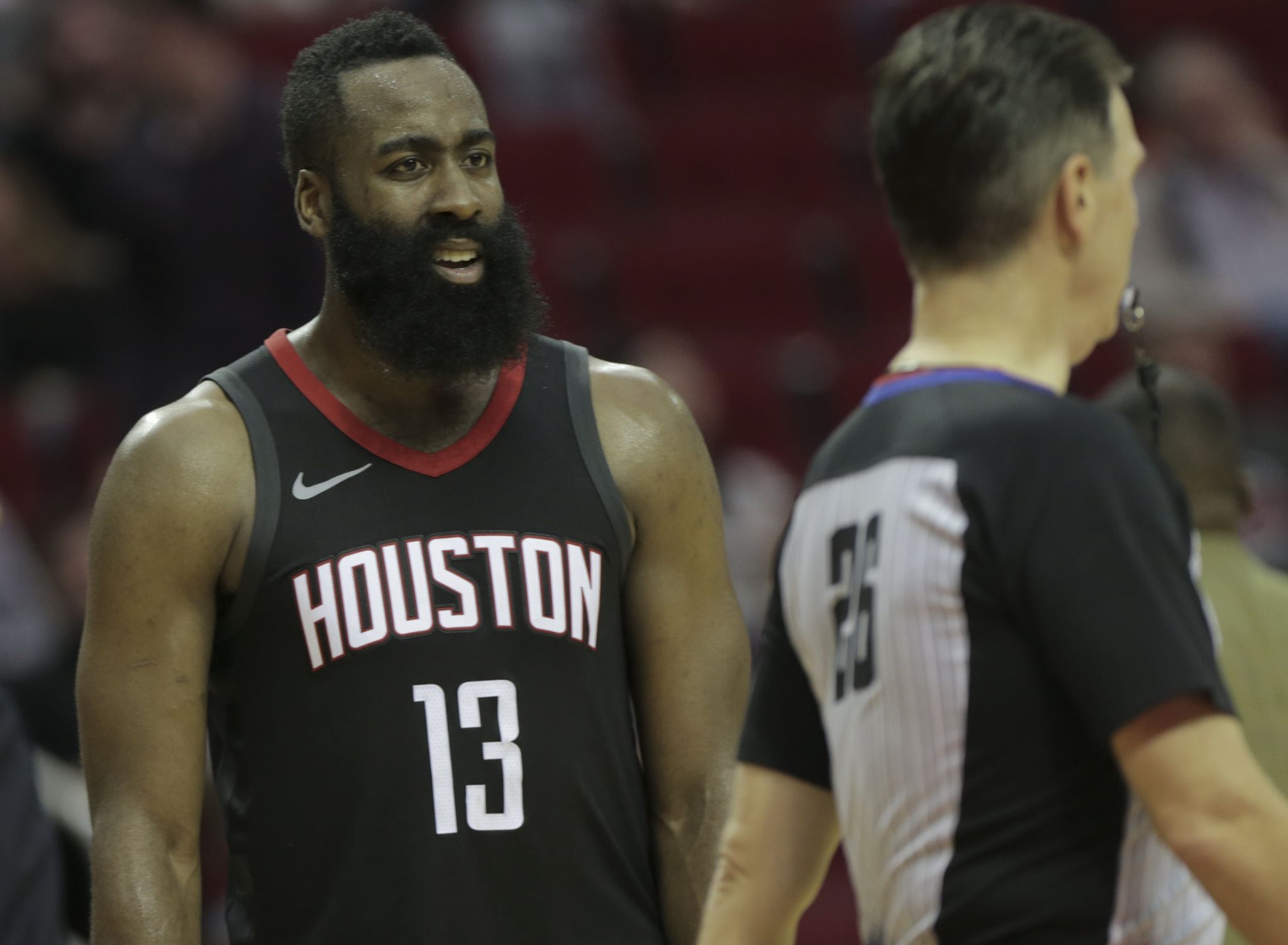 As is the case with every NBA season, referees are subject to making mistakes and missing some pivotal calls throughout the course of a 48-minute game. Though these blunders sometimes alter the trajectory of a game, it's a part of the NBA today, though there's no doubt the officiating needs to improve on certain occasions.
According to Houston Rockets guard James Harden, one of these instances occurred during their 122-116 loss at the hands of the Los Angeles Lakers last week. Harden poured in a season-high 51 points in the loss but didn't hesitate to sound off on what he thought was 'bullsh*t' officiating:
Harden on the officiating: "Bullsh*t calls… I'm tired of hearing 'I made a mistake' or 'I didn't see it'. It's frustrating when you hear that as a player." pic.twitter.com/MftVzbpwUq

— ClutchFans (@clutchfans) December 23, 2017
James Harden is renowned as one of the players who benefits most from officiating, as he has finished top 3 in free throw attempts each of the last 6 seasons. Even in the loss to the Lakers, Harden stepped to the charity stripe a whopping 21 times, knocking down 17 of them.
The loss against this up and coming Lakers team snapped a historic 14-game winning streak in which Houston was decimating its opponents, a lot of that thanks to Harden. The combo guard is putting up MVP-caliber numbers for the 3rd consecutive season and could be leading the field as we approach the midway point of the campaign.
James Harden is posting a league-leading per-game scoring average of 32.4 points per game while also handing out 9.2 assists. The crafty scoring machine has the Rockets entrenched atop the Western Conference with a 25-5 record.