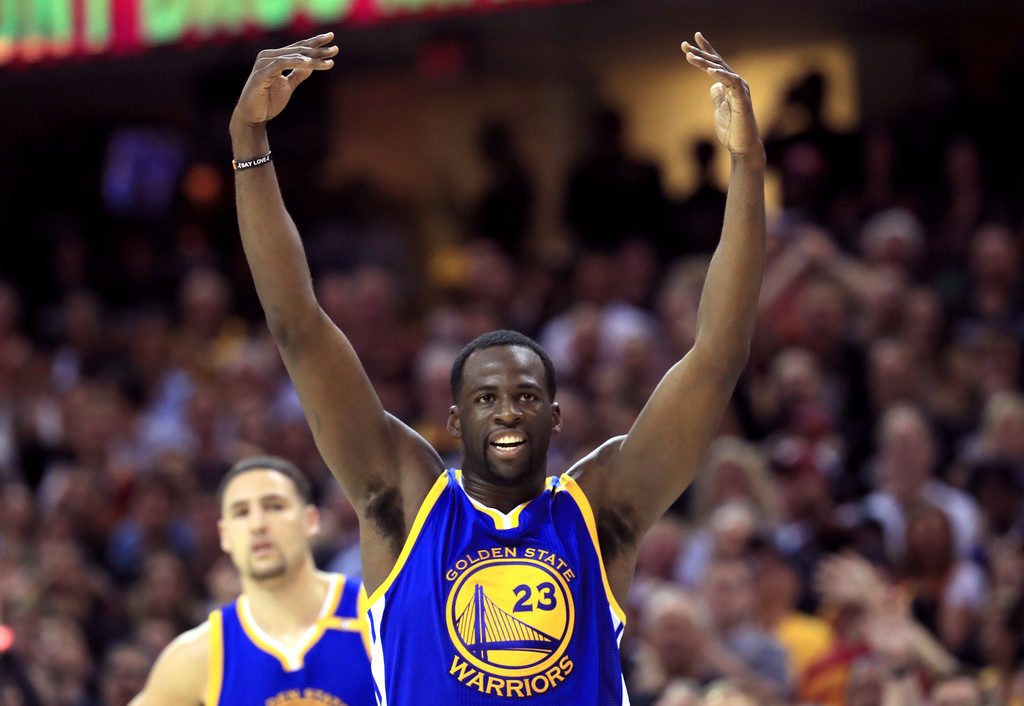 The Christmas game matchup between the Golden State Warriors and the Cleveland Cavaliers was down to the wire. However, Golden State found themselves hanging on in a 99-92 victory over the Cavaliers. During the last couple of minutes in the game, there were some controversial no-calls.
The fouls that were emphasized all over media were that fouls Kevin Durant had committed on LeBron James. LeBron drove to the basket twice and was fouled on both possessions according to the NBA's last two-minute report. Although Kevin Durant had nothing to say about the comments, Draymond Green did have something to say about them.
Draymond Green doesn't understand the point of the L2M report, stating that "it makes no sense." He further explains that the rest of the game matters just as much and that pivotal calls could be miss throughout the entire game, thus scrutinizing missed calls in the last couple of minutes makes no sense.
"Why would you just judge the last two minutes of the game?" Green said. "What about the call that was missed in the first quarter? What about the call that was missed in the third quarter? That call could've started a whole run for them and changed the entire game."

"It makes no sense," Green said. "LeBron can't go back and get the play over and get two free throws. Who does it help? That's not transparency. If anything, it's putting the official on the spot that missed the call. But you're not going to put him on the spot in the third quarter. So, why act like you're blaming the game on them?"
The NBA last two-minute report has existed since March 2015. They've been used to offer some transparency when it comes to officiating in order to avoid controversy amongst fans.