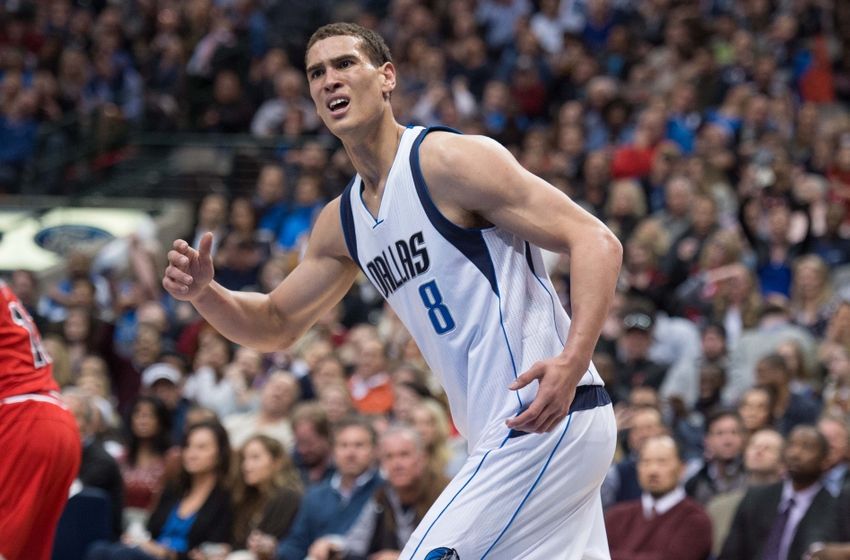 Deron Williams may end up being the Dallas Mavericks second biggest signee for the second year in a row. The Mavs have struck out on some big name free agents for the last few years and the summer of 2016 is no different.
They missed out on re-signing Chandler Parsons and they couldn't secure deals with Dwight Howard, Al Horford, Hassan Whiteside, Mike Conley and they couldn't get a meeting with Kevin Durant. So what are the Mavs doing as a back-up plan? Re-signing their own guys.
Following from Shams Charania of The Vertical on Yahoo! Sports.
Restricted free agent Dwight Powell has agreed to a four-year, $37 million-plus deal with the Dallas Mavericks, league sources told The Vertical.

The fourth season of the contract has a player option, sources said.

The Mavericks prioritized the re-signing of Powell in free agency and finalized the agreement on Sunday night. Powell received interest from several teams, including the Brooklyn Nets, sources said.
And following from Marc Stein of ESPN.
The Mavericks and Deron Williams, sources say, have come to terms on a one-year deal for $10 million

— Marc Stein (@ESPNSteinLine) July 4, 2016
Powell will be an important part of the Mavs frontcourt moving forward. The Canadian is a versatile, big man who has fantastic athleticism and good shot blocking ability. He became a successful part of the Mavericks' development structure a season ago after he was acquired by the Mavericks as part of the Rajon Rondo trade. Once thought of as a 'throw-in' part of the deal, Powell has definetely grown to be more than that. In 69 games last season, Powell averaged 5.8 points and four rebounds in 14.4 minutes a night.
Deron Williams will return to the Mavs and play home for at least one more season. He signed with the Mavs last summer after the Brooklyn Nets waived the former All-Star. Williams did particularly well given the small number on his contract and for the most part, the gamble on D-Will paid off. He played 65 games, starting in 63, and scored 14 points per game with 5.8 assists and 2.9 rebounds.